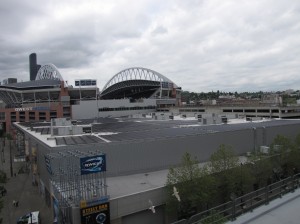 U.S. Senator Patty Murray (D-WA) applauded the U.S. Department of Energy's (DOE) decision to grant the Pacific Northwest Solar Partnership $1.65M in funding through the Rooftop Solar Challenge Program. The Pacific Northwest Solar Partnership, led by the Washington State Department of Commerce, was granted the award to develop improved solar programs, create "solar ready" corridors, and double the photovoltaic capacity in Washington and Oregon to permit more solar energy intake. This grant is part of a nationwide program, led by DOE, to make solar energy more accessible and affordable for American citizens.
"The ever-expanding solar energy industry supports thousands of good-paying jobs in Washington state, and continued development of solar technology is vital to both our environment and the economy," said Senator Murray. "This critical funding from the DOE will help the Pacific Northwest Solar Partnership in its mission to provide affordable solar energy throughout Washington."
This grant to the Pacific Northwest Solar Partnership exemplifies the Obama Administration's commitment to making the United States a leader in a rapidly-growing solar market. The Department of Energy is awarding $12M between 8 teams nationwide, to help make the United States a global leader in solar energy by 2020.