A Unifying Voice
CleanTech Alliance provides a unified voice for the cleantech industry to inform public policy through advocacy and education. This voice links our members and municipal, state and federal policymakers. Our members are kept up-to-date on topics of relevance to help ensure their organizations remain effective and profitable. To read the latest legislative updates, and see CleanTech Alliance thought leadership featured in regional news outlets, view the Public Policy portion of our blog.
Government Affairs Committee
The Government Affairs Committee analyzes public policy issues relevant to our diverse membership, then shapes and articulates their recommendations for an Alliance position before presenting them to the Board of Directors for approval. It is through these efforts that the strength of our group's collective voice can have greater impact than any singular voice. If you are a member interested in joining the committee, please contact Tom Ranken at tom@cleantechalliance.org.
CleanTech Day in Olympia
CleanTech Day in Olympia offers CleanTech Alliance members an exclusive opportunity to engage and educate Washington State policymakers on the impact of clean technology research, innovation and jobs. The day includes legislative briefings and a round table discussion on current government issues related to the sector. The 2018 event took place in January. Stay tuned for information about 2019!
Clean Energy Fund Impact
CleanTech Alliance worked in partnership with the Washington Department of Commerce to encourage support of the first Clean Energy Fund in 2013. Developed by Governor Jay Inslee, the Fund supports development, demonstration and deployment of clean energy technologies.  While that first year advocating to include the funds in the Capital Budget took a lot of leg work, CEF continues to prove its worth through jobs created, energy efficiency achieved, and innovations developed. The Legislature included CEF in the past two consecutive biennium budgets, indicating it is well on its way to becoming an institutionalized resource.
2018 Impact Overview
Of the $76.4 million allocated in CEF I and CEF II, more than $67 million has been invested to date , benefitting residents and businesses while creating jobs and supporting innovation. Washington State's investment continues to generate a return. CEF has attracted more than $166 million in matching funds, a $2.47 return for every $1 invested by the state.
Job Creation
Clean Energy Fund investment attracts support for highly skilled jobs. UniEnergy Technologies, Doosan GridTech, EnerG2 and Demand Energy are prime examples. Each has leveraged CEF funding to gain market traction and significant foreign investment for our state. As a result, the companies are on track to double employment with jobs across Washington State.
Better Homes and Offices
CEF creates a revolving loan fund for non-profit lenders (Craft3, Puget Sound Cooperative Credit Union and the Washington State Housing Finance Commission). Thousands of loans have been initiated thanks to CEF, improving the health and comfort of homes and office buildings while saving energy costs.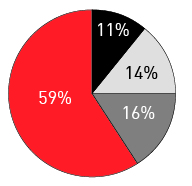 Lending Craft3 has distributed CEF loan capital between commercial-industrial energy efficiency (59%), community scale renewable energy (16%), green contractors (11%), and cleantech manufacturing (14%).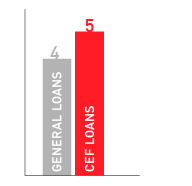 Sustainable Energy Trust In 2017, The Housing Finance Commission distributed nine loans for energy retrofits, and five of those were made possible by CEFII.
Research and Education
CEF supports research partnerships between universities, national laboratories and private industry that explore fundamental questions, test new technologies and provide students with hands-on opportunities.
"If we want our students to be leading innovative energy companies in two decades, we need to get them exposure to research and tech via the CEF today." – Dr. Daniel Schwartz, University of Washington.
Battery Informatics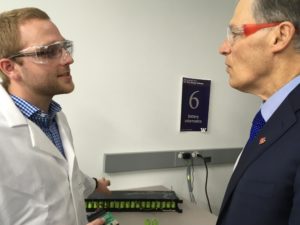 UW startup enhancing efficiency and lifespan of energy storage systems is growing with CEF support.
Grid Resiliency
Since 2013, CEF has supported deployment of utility-scale batteries with smart software and sensors for better grid management and resiliency statewide. A collaborative research project on transactive technology is developing systems that can respond to each other and share power automatically across the state. The technology will decrease power outages while providing community shelters during extreme weather conditions.
Impact Reports from CEF I & II
The Washington State Department of Commerce compiled the following reports on the detailed impact of the first two CEFs.
In partnership with the Department of Commerce and the U.S. Department of Energy, the CleanTech Alliance produced videos of a couple of the Clean Energy Fund projects.