February 3rd is CleanTech Day in Olympia!
CleanTech Day in Olympia has come and gone, but you can check out our recap here! 
Register for 2020 here!  It's important to register early with your district so that we can be sure to connect you and your representative.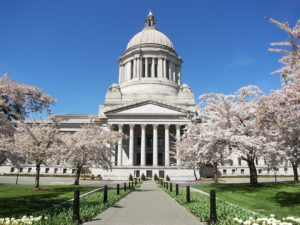 This event offers CleanTech Alliance members an exclusive opportunity to engage and educate Washington State policymakers on the impact of clean technology research, innovation and jobs. 
In 2019, the CleanTech Alliance delegation briefed more than 35 legislative offices and hand-delivered information to each and every legislator. We expect to do the same in 2020.
Nervous? Don't be! CleanTech Alliance staff will schedule and facilitate each legislative meeting, which will be attended by a small group of your fellow CleanTech Alliance members.
The day-long session concludes with a happy hour networking reception at Swing Wine Bar, offering a relaxed opportunity to rub elbows with elected officials and key cleantech industry leaders.
The preliminary draft agenda includes:
9:00 AM – 11:00 AM CleanTech Alliance Board Meeting (Board and Government Affairs Committee Members)

11:00 AM – 11:15 AM Check-in

11:15 AM- 1:00pm  Panels, lunch and networking:

Issues Panels: Clean Energy Fund and Low Carbon Fuel Standard Featuring Lisa Brown, Curt Kirkeby, Cam LeHouillier, Lindsay McCormick, Carl Seip, Louis J. Terminello, Brian Young (moderator)
CleanTech Ecosystem Report:  Ann Goos and Craig Husa

1:00 PM – 4:00 PM Legislative briefings (Members Only)

4:30 PM – 6:30 PM Reception
Check out our guest speakers and panelists.
Registration is required. Venue addresses will be emailed to registered attendees prior to the event. 
Please note:
Legislative briefings are open only to CleanTech Alliance members.   

Non-members can register to attend the lunch panels, networking and reception, but cannot attend legislative briefings.

Plan to spend the entire day with us. Legislative briefings change on an ongoing basis. We will not be able to provide a schedule of briefings in advance. 

We need both your home address (where you vote) and your work address to set up legislative briefings. Click here to identify your legislative district based on address.

We also need your cell phone for day-of meeting coordination.
Legislative briefings are open only to CleanTech Alliance members only. Non-members can register to attend the Roundtable Discussion and Networking Reception, but cannot attend legislative briefings.
The first 10 students are free. Email Jon@CleanTechAlliance.org for the offer code.
Thank you to our Sponsor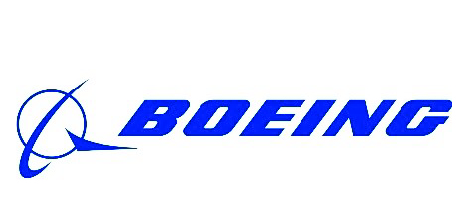 Past Events