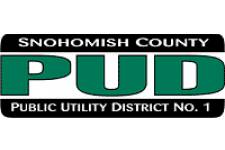 By Mirna Alfonso
In a news release issued jointly by the FBI's Seattle Division, Everett police and the Snohomish County Public Utility District, authorities Wednesday cautioned the public about callers falsely claiming they are from local utilities and demanding payment.
In recent weeks, scammers have been calling small businesses, fraudulently representing  themselves as PUD employees. The callers tell the small business owner or employee that utility accounts are past due and that power will be disconnected shortly unless they send immediate payment. Callers instruct the owner/employee to purchase Green Dot "money paks"  at local convenience stores or to provide credit card or bank account information. These instructions are a scam and the funds are not being used to pay a utility bill. Instead, the  scammers remove the monetary value from the purchased money paks or use the provided financial information to steal funds.
"Snohomish PUD never calls customers to request financial data or credit card information over  the phone," said PUD Communications and Marketing Director Julee Cunningham. "When in doubt, call the utility for verification to prevent potential scams." 
Read more here.