"One of the largest cleantech shows in the world is proving to be a great source of business for Seattle," says Steve Gerritson of the EDC of Seattle-King County.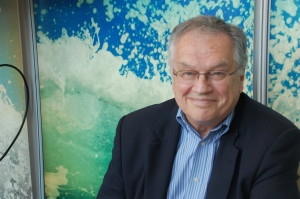 Steve Gerritson of the EDC of Seattle-King County
The Economic Development Council of Seattle and King County (EDC) is a 43-year-old public-private partnership whose mission is to expand and diversify the economy throughout King County. We do this by retaining and recruiting jobs, growing strong and sustainable industry sectors, and promoting global competitiveness for the region and the state. We provide confidential information and assistance, free of charge, to individual business clients, entrepreneurs, site selectors and corporate real estate decision makers. We tailor our services to each client because every company's objectives and requirements are unique.
The EDC's value flows from our cluster-based, client-driven approach to business development and our ability to accelerate success by connecting businesses to our public and private partners and the variety of essential economic resources they provide.
Our business retention, expansion and recruitment assistance includes:
Economic and demographic data
Comparative analyses
Site selection services
Workforce and job training information
Tailored advocacy
Entrepreneurship training
Business plan assistance
Access to financing organizations
Identifying collaboration opportunities
Key introductions
Tax research and incentive information
Facilitation with the permitting process
The Economic Development Council of Seattle-King County is a Gold Member of theCleanTech Alliance and Steve Gerritson currently serves as Chair of the Board of Directors.