Source:  Jennie, McGhan, Daily Sun, July 27, 2018.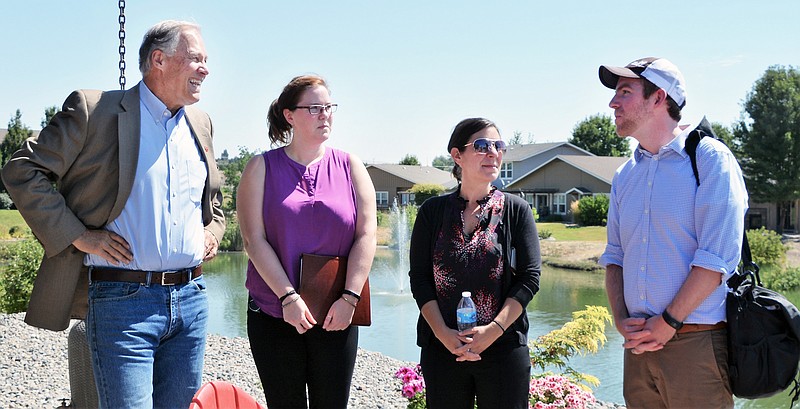 A development that was once in question, thanks to the recession of 2008, is now flourishing in Zillah.
Zillah Lakes Inn is part of that development, and Gov. Jay Inslee was in the Yakima Valley to visit the establishment Wednesday, July 25, to learn about its solar installation project.
The project was completed with funding from Craft3, a Seattle-based non-profit to which the state has awarded monies from the Clean Energy Fund.
The Legislature has approved $116 million in funding to different programs, awarding grants to non-profits like Craft3.
The organization invests in projects that banking institutions won't, Craft3 Vice President Carl Seip said.
His organization funded $50,000 for the Inn's project, he said.
Read more here.