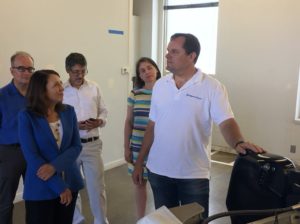 Seattle, WA – On Sunday, U.S. Senator Maria Cantwell (D-WA) joined fishermen, environmentalists, and small business owners in Seattle to unveil plans for a new federal tax incentive to promote a cutting-edge industry that supports eco-friendly boating and Puget Sound jobs.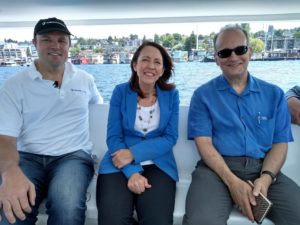 Cantwell's new legislation is the next step in her long-term effort to promote the use of fossil fuel alternatives throughout the U.S. transportation industry. In 2007, she authored bipartisan legislation that today provides a $7,500 tax credit for plug-in electric vehicle buyers, which is credited with helping launch the electric car industry. Senator Cantwell has also helped secure $130 million in federal funding for Washington state transit agencies to purchase electric busses and championed a $1 per gallon tax credit, local R&D, and demonstration projects to promote aviation biofuels. The announcement of her legislation also comes shortly after Washington State Ferries announced its plans to convert three of its largest vessels to electric power.
High-frequency boaters use as much as 200 gallons of gasoline per year – roughly 4,000 gallons over the lifetime of a standard motor – and gas outboard motors produce more than 10 times more hydrocarbon emissions per gallon of gas than the average car. With average gas prices in Washington state at $3.41 per gallon, relying on electricity to power boats can save more than $600 dollars per year, while also cutting a boat's carbon footprint by nearly 75%. The technology also significantly reduces air and noise pollution and wildlife impacts, making the water quieter, cleaner, and more enjoyable for everyone.