2018 Energy Leadership Achievement Awards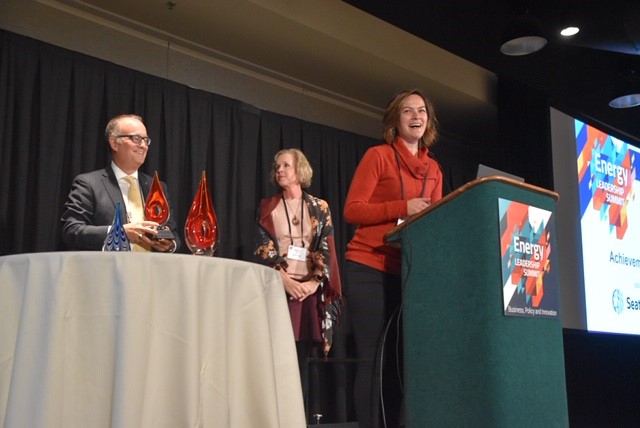 Spark Northwest has continued to make impressive strides in advancing their vision of a Pacific Northwest in which every individual, regardless of income or race, has access to energy that is clean, affordable and local. They've had a direct impact on the region's energy economy by working with over 135 communities across WA & OR to create green jobs and develop community-scale projects.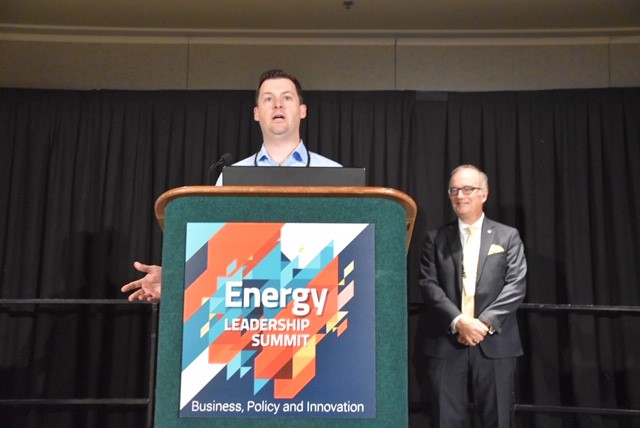 Dr. Michael Pomfret of the University of Washington and Washington Clean Energy Testbeds took home the individual award for his work mentoring the next generation of innovators that are already leading us to our greener tomorrow. As managing director of the Washington Clean Energy Testbeds, Mike has overseen the development of this open-access facility for prototyping, testing, and validating solar, battery, and system software/ hardware integration technologies, from construction, through opening in 2017, to tremendous first-year growth. In just under two years in operation, Mike has not only established a state-of-the art facility with amazing instrumentation and outstanding staff scientists to help users de-risk a cleantech concept, he has created a supportive home for cleantech innovators to grow and attract investors to our region.
Chairman's Award
The Chairman's Award, debuted in 2017, is a special presentation selected by past and present CleanTech Alliance Board Chairs to honor an organization or individual for their contribution to the CleanTech Alliance and its mission.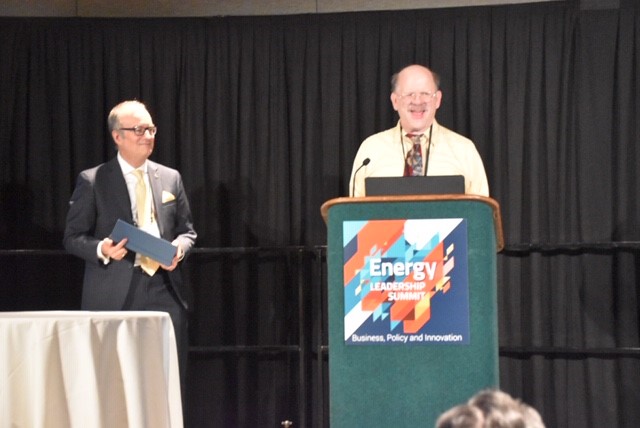 Tony Usibelli of the Washington State Department of Commerce was honored with the CleanTech Alliance Chairs' Award for his 33 years of service and leadership in Washington, striving to help us all reach that cleaner future. For years, Tony has worked tirelessly on an impressive list of green energy projects including the Western Climate Initiative, the Pacific Coast Collaborative, the Western Interstate Energy Board, National Emergency & Climate policy and a slew of both scientifically and politically sound legislation and ballot measures. Rarely has Tony Usibelli taken the spotlight, so the Energy Leadership Achievement awards were the perfect opportunity to spotlight just a few of his good deeds. Thank you, Tony, you earned it.