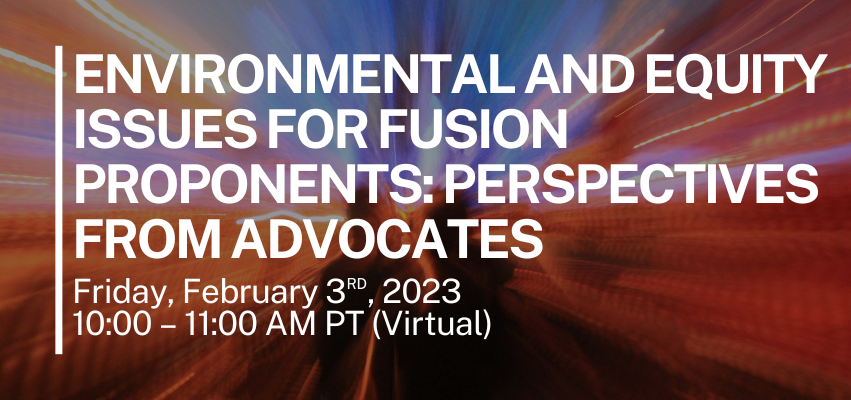 Join us virtually on Friday, February 3rd at 10:00am PT to learn more!
Fusion energy is going to require strong community support and needs to be integrated in a way that promotes environmental conservation and energy justice. Join the CleanTech Alliance virtually for this candid conversation between fusion energy companies and environmental advocates about shared priorities, needs, challenges, concerns, and common goals.
Agenda
9:30-10:00am PT | Optional Fusion 101 Overview Presentation for those Unfamiliar with the Technology
10:00-10:05am PT | Welcome Remarks
10:05-10:08am PT | Moderator and Panel Introductions
10:08-10:30am PT | Panel Discussion
10:30-10:45am PT | Audience Participation
10:45-11:00am PT | Small Group Discussions
11:00am PT | Wrap up Remarks
Moderator
Panelists
Pre-Event Fusion 101 Presentation
There will be an optional information session directly beforehand from 9:30-10:00am that will give a fusion energy 101 overview for anyone who is unfamiliar with the technology behind fusion, featuring Ryan Umstattd.