Clean energy, clean water, clean transportation, and clean materials are the lynchpins of a sustainable society.
Clean Materials is the next frontier of climate solutions.
The new "Clean Materials" paradigm offers a whole new approach to waste and recycling. Instead of managing materials only at end-of-life, we can rethink entire supply chains to dramatically reduce human health and environmental impacts, and generate more economic value, across the life cycle of materials and products. Clean materials companies reimagine product design, manufacturing processes, supply chains and reuse-repair-recycling systems to prevent waste, slash unwanted impacts, and create good jobs.
Cleaning the Chain: How Big Business Can Transform the Supply Chain and Speed Our Transition to the Clean Economy​
When: Tuesday, Sept. 21st, from 10:00 – 11:30 AM Pacific
Where: Virtual
Our economy relies on complex, far-flung supply chains that can hide the real impacts of the products we buy, from climate change to human health to wasted precious resources. For the average company, climate emissions along their supply chain are 11 times greater than their direct emissions. In this discussion, we'll learn what some of our largest businesses are doing to drive positive change throughout their supply chains, what barriers they face, and how we can build on their efforts so that businesses of all sizes can more easily and profitably transition to the emerging clean economy.
Speakers:
Clean Materials – Event #4​
When: Tuesday, Nov. 16th
Where: Virtual
Thank you to our sponsors!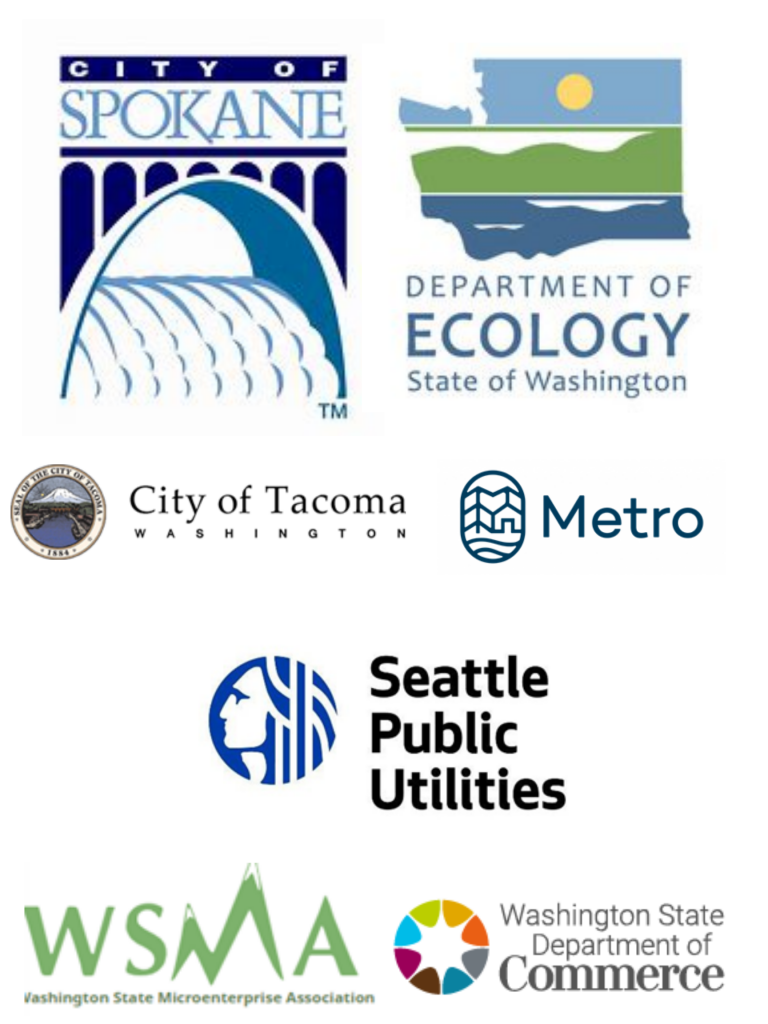 Past Events:
Clean Materials – Micro Businesses, Macro Opportunity: Building Community, Prosperity, and Planet from the Ground Up (6/16/21)