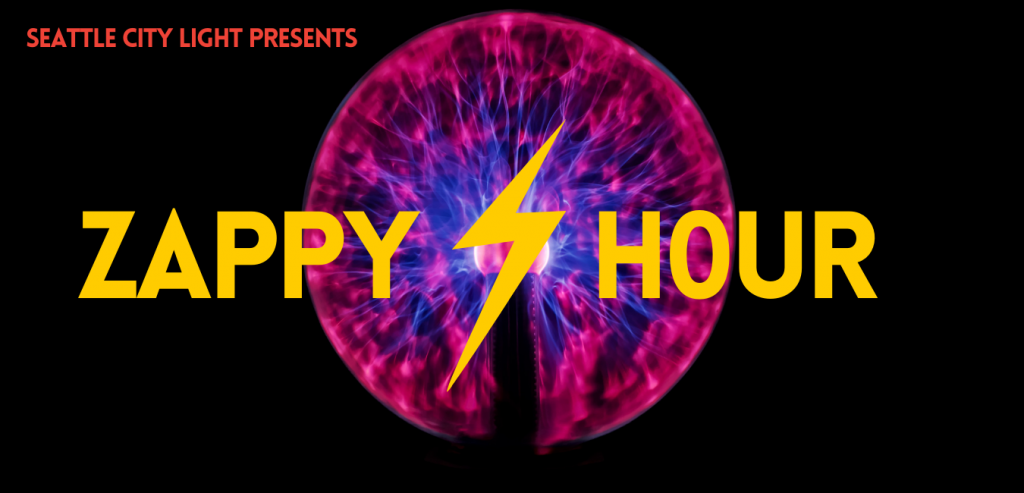 Presented by Seattle City Light, Zappy Hour is a quick, monthly series featuring exciting speakers presenting on critical energy topics and followed by networking!
This series is for leaders in the utilities-sector or any energy field to come together, share success stories, collaborate, problem-solve and network. Zappy Hour is perfect for a quick Monday recharge. Please, join us for networking, inspiration and conversation!
The Challenges of Energy Efficiency in Affordable Housing & the Ongoing Impact of COVID-19 on Savings Calculations in Large Commercial Buildings
The Challenges of Energy Efficiency in Affordable Housing: The Housing Development Consortium of Seattle King County and Seattle City Light collaborated to launch the Exemplary Buildings Program (EBP) in 2019 to address the interdependent housing affordability, equity, and climate crises facing the region. The program was inspired by the successful market transformation of the Brussels Exemplary Building program which reduced building cost-premiums using performance standards and widely shared building practices. Julie Banerjee from Seattle City Light is one of the founding program members and will discuss the process to developing a multi-stakeholder program, its objectives, and challenges in implementation.
Dealing with the ongoing Impact of COVID-19 on Savings Calculations in Large Commercial Buildings: Commercial pay-for-performance (P4P) programs, in which incentives are paid based on how much energy is saved, provide many potential advantages beyond the more traditional deemed savings approach. Participants who demonstrate greater energy savings (compared to a normalized baseline) will achieve greater benefits. But a perennial challenge with P4P programs is calculating the baseline from which savings will be measured. This challenge has become even more pronounced since the COVID-19 pandemic began, which caused substantial decreases in energy use among many types of commercial buildings as public health measures were implemented and building occupancy rates dropped to a fraction of pre-pandemic numbers. How should P4P baselines be adjusted to reflect this impact? Colm Otten from Seattle City Light will discuss how appropriate adjustments to baselines were calculated by looking at a broader population of buildings and employing a novel clustering algorithm to segment buildings into "like groups" based only on their consumption profiles. Baselines could then be adjusted based on index variables representing the larger scale energy trends of the similar groups. Inclusion of these index variables in baseline models has been shown to improve model fit for participating buildings' energy use, thereby providing a more robust and accurate baseline model, that accounts for COVID-induced energy impacts.
Featured Speakers: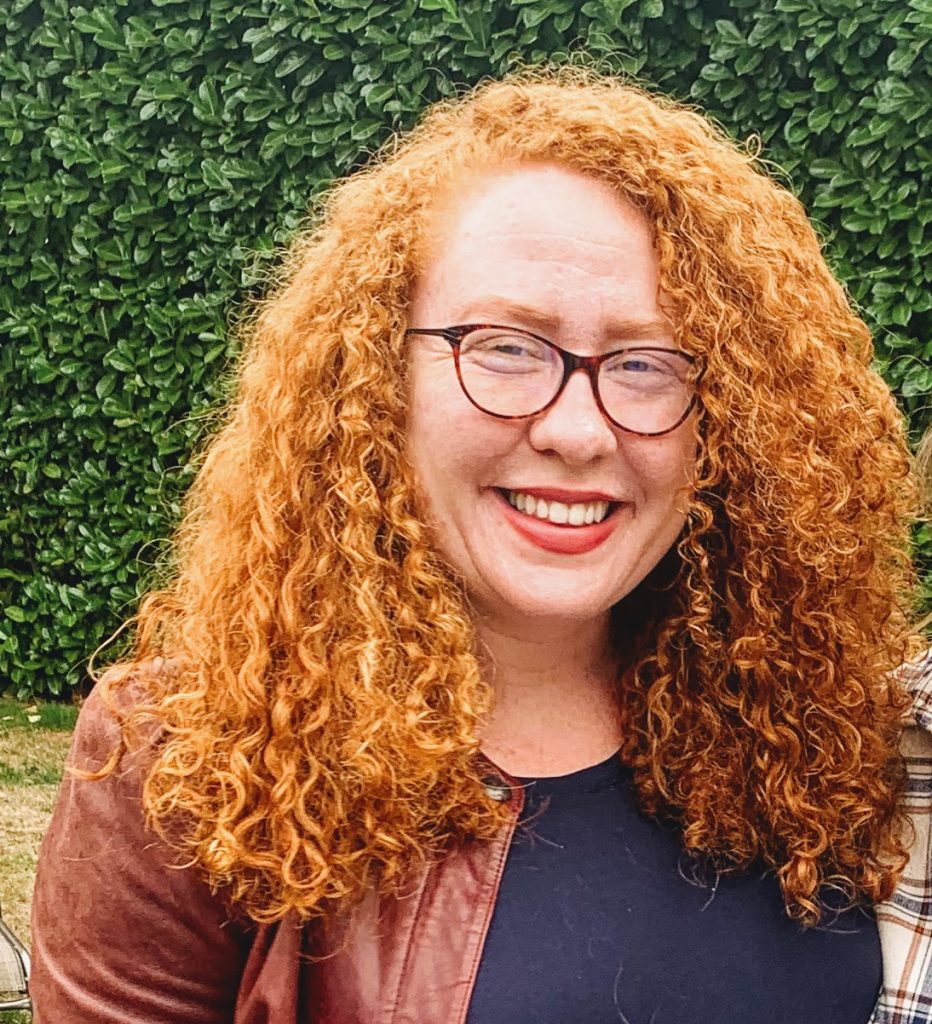 Julie Banerjee is an energy professional with ten years of international and domestic experience in strategic development, financial, and program management. She currently is a Sr. Program Manager at Seattle City Light where she manages City Light's New Construction portfolio, Exemplary Affordable Housing pilot, and small business programs. She is passionate about working with stakeholders to future-proof new buildings and improve energy access and affordability. Previously, Julie worked with a renewable energy company in India for almost three years, developed policy recommendations for the City of New York on interventions to reduce its citizens' energy cost burden, and worked with municipalities in rural Alabama to develop decentralized wastewater systems.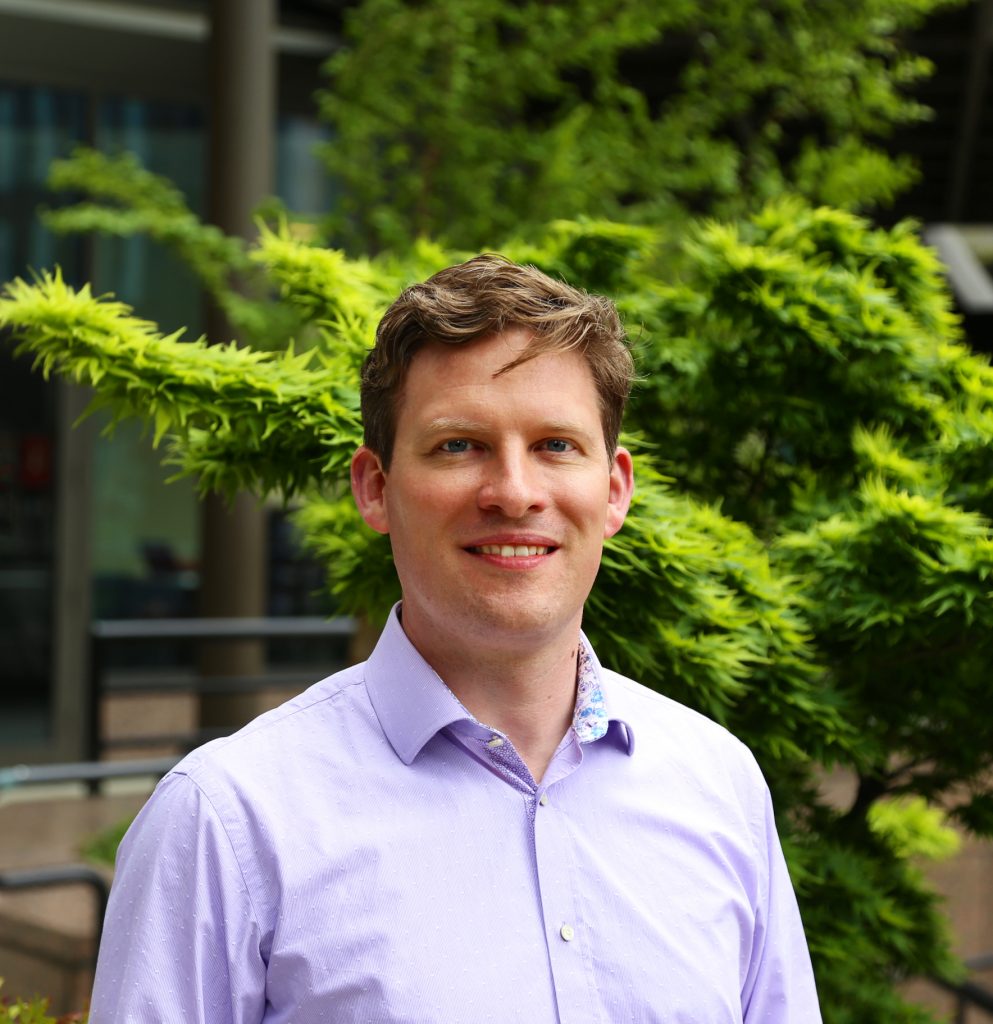 Colm Otten is a Sr. Program Manager at Customer Energy Solutions division at Seattle City Light. He manages the whole building programs (EEaS, P4P, and EBCx) and Fleet Electrification program, focusing on helping commercial customers reduce their environmental impact and power purchasing spending.
Colm holds a Master's degree in Engineering from KU Leuven, Belgium, and a Master's degree in Sustainable Design from Jefferson University, Pennsylvania. His career has focused on sustainability through building science, stakeholder engagement, and data driven solutions that target the prime barriers to deep efficiency and electrification adoption.
Sponsored by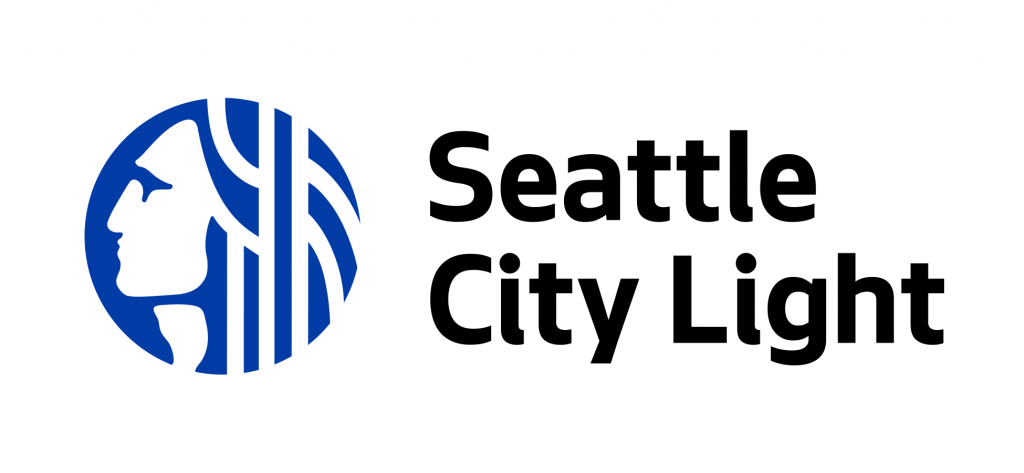 Other Previous Zappy Hours
July 20- The Impact of COVID-19 on Utility Load and Energy Efficiency Programs with John Rudolph and Joseph Fernandi
May 17- Greg Cullen, Energy Northwest- Building the Foundation for our Clean Energy Future
April 19- Bianca Smith- The Miller Community Center Microgrid
March 15 – Uzma Siddiqi – Seattle City Light's 2021 Grid Modernization Plan & Equity