The Washington State Dept of Commerce – Clean Energy Fund funds the development and deployment of clean energy technology. Since it's establishment by Governor Inslee in 2013, the Clean Energy Fund has poured over $170M into research, development, demonstration and deployment of clean energy technologies across the state of Washington. Because of the CEF, there are loan programs available to increase energy efficiency and grow clean tech businesses. And the Grid Modernization program has helped install the newest technology on our grid, while simultaneously allowing utilities across the state to learn new operational techniques to allow our electricity system to achieve 100% renewable by 2045.
The other finalists were: Carbon Washington, Puget Sound Energy – Green Direct program and Western Washington University – Institute for Energy Studies.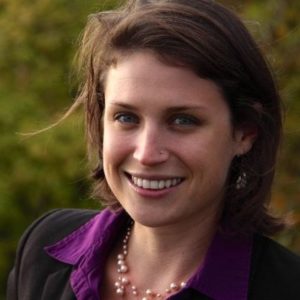 Bonnie Frye Hemphill, A&R Solar – Policy & Partnerships Director. Bonnie Frye Hemphill has a decade of experience making clean energy real and accessible for all. Bonnie has led the solar industry to significant policy wins for clean energy in Washington's 2018-2019 legislative session leading to Governor Inslee's signature on multiple new laws. Leading the Solar Installers of Washington's trade association, Bonnie has built alliances with utility, industry, and legislative leaders to make the most significant progress that the WA solar industry has ever enjoyed.
The other finalists were: Lauren McCloy, Senior Policy Advisor to Governor Jay Inslee; Dr. Michael Wolcott, Regents Professor and LP Distinguished Professor at Washington State University; and Dr. Malin Young, Deputy Director for Science and Technology at Pacific Northwest National Laboratory.
2019 Chairman's Award
The Chairman's Award is a special presentation selected by past and present CleanTech Alliance Board Chairs to honor an organization or individual for their contribution to the CleanTech Alliance and its mission.
J. Thomas Ranken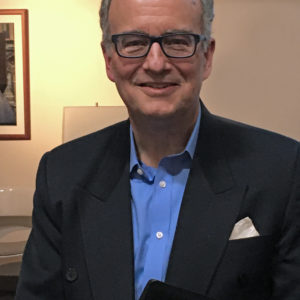 Tom Ranken has served as the President and CEO of the CleanTech Alliance for the past ten years. He recently announced that he will be retiring in 2020 after a successor is found. Tom guided the Alliance through the great recession and built the membership up from 35 at its inception to over 1,000 at this writing. Through his leadership, the CleanTech Alliance has become the go-to convener of cleantech in the region. Previously, as an entrepreneur, Tom was CEO of VizX Labs and Axio Research Corporation. Active in the community and in professional organizations, Tom spent 14 years as a Trustee of Harborview Medical Center and served two-terms as President of the Board. On the weekends, he plays lead guitar in a rock 'n' roll band, brews beer, and is a former Scoutmaster of Boy Scout Troop 80.