Join us on June 25 to attend the CleanTech Innovation Showcase – our premier full day event to experience the latest cleantech innovations, ideas and initiatives. 
  Sponsor and Exhibit  | Agenda |  Why Attend  |  Visitor Info
2018 Keynote Speakers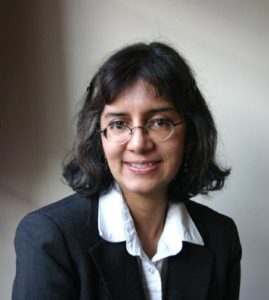 Director of DOE Fuel Cell Technology Office Keynotes CleanTech Innovation Showcase

Sunita Satyapal is Director of the Fuel Cell Technologies Office at the U.S. Department of Energy. She is leading her team in research, development, demonstration, and deployment activities related to hydrogen and fuel cells.
Satyapal has more than 20 years of cross-sector experience in hydrogen and fuel cells, both on the research and business development sides of the technology. Prior to her current position, her experience at DOE includes leading the Hydrogen Storage Team and serving as Chief Engineer and Deputy Director of the Hydrogen Office. She is also involved in the International Partnership for Hydrogen and Fuel Cells in the Economy, which involved coordinating activities related to these technologies with 17 countries and the European Commission.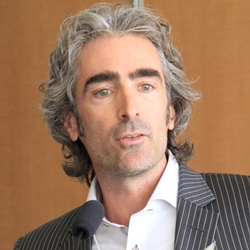 Waking the Frog: Keynote Address from Venture Capitalist and Entrepreneur Tom Rand
Venture capitalist, entrepreneur, engineer, and philosopher Tom Rand explains why climate disruption might just be our very own pot of hot water. Are we the frog paralyzed in our inaction? Rand looks to contemporary psychology, economics, business, and finance to explain our stasis in the face of one of the most fundamental problems of our time. Rand's account doesn't just point fingers at the bad guys, but goes deeper — to our motivations, institutional lethargy, and deeply buried assumptions about market economics. Rand's engaging, bare-knuckled speaking style is as much about solutions as it is an account of our present paralysis. Our ingenuity, technology, capital, and policy can work together to turn down the heat and at the same time enable the largest economic opportunity of the 21st century.
Tom is Managing Partner of ArcTern Ventures, a Senior Advisor at the MaRS Discovery District and sits on the board of a number of clean energy companies and organizations. He is also an entrepreneur and author. Tom holds a BSc in electrical engineering (U of Waterloo), an MSc in philosophy of science (University of London and LSE)  and an MA and PhD in philosophy (U of Toronto) is an Action Canada Fellow, and was recently appointed to the Government of Ontario's Climate Action Group.
Stay tuned for more news regarding speakers, panel discussions and presenting companies!
---
Agenda
7:00    Exhibitor and Sponsor Set Up
7:15     Networking and Continental Breakfast
8:00    Welcome, Opening Remarks and Keynote Speaker Dr. Sunita Satyapal, Director of the DOE Fuel Cell Technology Office
9:10     Morning Presenting Company/Organization Sessions (12 Presentations)
10:45   Networking in the Exhibit Hall
11:15     Luncheon and Keynote Address: Venture Capitalist and Entrepreneur Tom Rand
12:45    Networking in the Exhibit Hall
1:20     Afternoon Presenting Company/Organization Sessions (12 Presentations)
2:55     Networking in the Exhibit Hall
3:15     Afternoon General Session and E8 Summer Showcase
4:30    Networking Reception Happy Hour
6:00    CleanTech Innovation Showcase concludes
---
Presenting Companies and Organizations Announced Soon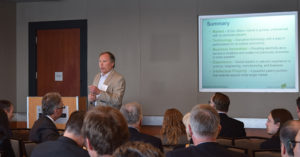 Applications to present at the CleanTech Innovation Showcase are now closed. The selected companies and organizations will be announced soon. Past presenters included organizations as diverse as SuperCritical Technologies, Boeing, easyXAFS, Helion, Urbanova, UniEnergy Technologies, Beta Hatch, and the Pacific Northwest Laboratory. 
"Presenting at Showcase allowed my company to gain more visibility for our emerging technology, and get connected with potential partners," said Craig Husa, CEO of Supercritical Technologies and Chair of the CleanTech Alliance Board.
Become a Sponsor or Exhibitor
CleanTech Innovation Showcase sponsors and exhibitors gain visibility in front of 500 cleantech industry decision makers, policy makers, and investors from around the globe. Learn more about sponsorship and exhibitor options by contacting Sharon Schierle at sharon@cleantechalliance.org. A PDF overview of sponsorship options is also avaliable here: 2018 CleanTech Showcase Sponsor Packages. 
Why Attend
The CleanTech Innovation Showcase attracts cleantech industry leaders from across the U.S., Canada and beyond to see technology innovations and featured presentations from industry notables. The event truly is a who's who of the Northwest region's cleantech industry. No other event gives you unprecedented access to:
Cleantech industry leaders and decision makers

Private industry, government and university researchers

Angel, corporate and venture capital investors

Federal, state, county and municipal policymakers

Foreign leaders and delegations

Business and industry media
---
Visitor Information
CleanTech Innovation Showcase 2018 is Monday, June 25th from 7:15 AM to 6:00 PM at the Bell Harbor International Conference Center located on the downtown Seattle waterfront at:  2211 Alaskan Way, Pier 66, Seattle, WA 98121.
Recommended Hotels
The hotel closest to the event venue is The Edgewater Hotel located at: 2411 Alaskan Way, Seattle, WA 98121.
One block away from the event venue is the Seattle Marriott Waterfront located at: 2100 Alaskan Way, Seattle, WA 98121.
Transportation Information
Sea-Tac International Airport is approximately 15 miles south of downtown Seattle.  Navigating Seattle by car is slow (traffic) and expensive (parking).  To avoid a car rental, we suggest using Uber or taking LINK Light Rail  from the airport to the Westlake Station stop and walking (or using Uber) the remaining 7/10 of a mile to the event venue or hotel.
Visit Seattle is a great source for things to do and places to see in Seattle!
---
Presenting Sponsors
---
Principal Sponsors
---
Supporting Sponsors
---
Community Partners
---
Past Events