Twenty-four leading cleantech companies and organizations will present the latest industry initiatives and innovations at the CleanTech Innovation Showcase on June 25 in Seattle. Companies, research institutions and partnerships from across U.S., Canada and beyond submit applications and compete for one of 24 presenting spots. An independent panel of CleanTech Alliance members review these applications and select the 24 companies and organizations, which each receive 20 minutes to showcase their latest clean technology innovations, initiatives and ideas in front of the event's more than 400 attendees spanning industry, investors, policymakers and media.
The 2018 schedule is below, along with descriptions of each company and their presenters.
Time

 

Marina Room (80 ppl)

 

Cove Room (90 ppl)

 

Sound Room (160 ppl)

 

9:10-9:30

 

 

Black Gold Rush Industries Ltd.

 

Dallas Rosevear 

Inventys

 

Brett Henkel 

Idaho National Laboratory

 

Mark Kaczor 

9:35-9:55

 

 

Clean Power Research

 

Dr. Morgan Putnam 

ChargePoint

 

Jody Rudd Wilson 

Pacific Marine Energy Center

 

Dr. Brian Polagye 

10:00-10:20

 

 

Enerkem

 

David McConnell 

UniEnergy Technologies

 

Russ Weed 

National Energy Technology Laboratory

 

Dr. Jinichiro Nakano 

 

10:25-10:55

 

BiMBy Power

 

Dr. Margaret Donelick 

Seinergy LLC

 

Bob Gunn 

WSU Center for Materials Research

 

Seth McPherson  

Afternoon Sessions 

 

1:20-1:40

 

 

Global Fiberglass Solutions

 

Dr. Karl Englund 

A&R Solar

 

Reeves Clippard 

Pacific Northwest National Laboratory

 

Dr. Jamie Holladay  

 

1:45-2:05

 

Sironix Renewables

 

Dr. Christoph Krumm 

Retrolux

 

Leif Elgethun 

Washington Clean Energy Testbeds

 

Dr. Devin MacKenzie 

2:10-2:30

 

 

Ultra Safe Nuclear Corporation

 

Dr. Paolo Venneri 

TriboTEX

 

Dr. Pavlo Rudenko 

City of Spokane

 

Mayor David Condon 

2:35-2:55

 

 

Portable Electric

 

Mark Rabin 

Phytonix Corporation

 

Gordon Skene 

WSU Center for Bioplastics and Biocomposites

 

Dr. Vikram Yadama 
A&R Solar
This session will provide an overview of residential energy storage and its current and future applications in the Northwest.  A&R will go into detail about next-generation battery solutions as they pertain to solar, including Tesla Powerwall.
Speaker: T.J. Merrill, Regional Manager, Residential Solar and Storage


T.J. Merrill is a certified Solar + Storage design consultant with A&R Solar, a leading Washington solar contractor. He is a University of Washington graduate and former Microsoft Certified Systems Engineer who has presented worldwide on technology solutions. 
BiMBy Power
BiMBy Power has patents pending on a design to greatly extend the reach of compressed air energy storage (CAES) by building porous media pressure vessels in mine sites using mine waste rock. Building such devices as part of a remediation effort at abandoned sites adds value by building the fundamental piece of a renewable energy power plant.
Speaker: Margaret Donelick, Ph.D., Founder and CEO of BiMBy Power


Margaret Donelick's Ph.D. is in Geophysics from Dalhousie University and has a history of business success in her former company, Apatite to Zircon, Inc., which provided rock dating services throughout the world. She has participated in the NSF sponsored I-Corps program at Washington State University, and in the Cascadia 

CleanTech

 Business Accelerator in 2017.
Black Gold Rush Industries, Ltd.
Equipment at oil and gas facilities such as storage tanks, casing gas venting, and pneumatic pumps and instruments often emit small amounts of harmful gas. Black Gold Rush's enclosed vapour combustors eliminate this uneconomical vent gas to reduce the environmental impact.
Speaker: Dallas Rosevear, General Manager
Dallas Rosevear has worked in the oil and gas sector for over twenty years. After that he worked as a surface landman for 10 years and ran a consulting company. 

As a landman, Dallas became very familiar with issues surrounding oil and gas, and the concerns landowners and residents had with emissions. A few years later Dallas joined a small group of entrepreneurs in 

Sundre

 to form Black Gold Rush Industries who would go on to specialize in green combustion technologies.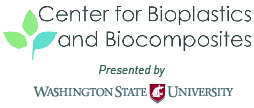 Center for Bioplastics and Biocomposites; WSU and Iowa State University: The Center for Bioplastics and Biocomposites (CB2) is a National Science Foundation Industry & University Cooperative Research Center (I/UCRC) that focuses on developing high-value biobased products from agricultural and forestry feedstocks. CB2 is a collaborative effort by the Biopolymers & Biocomposites Research Team at Iowa State University, the Composite Materials and Engineering Center at Washington State University, and industry members to conduct commercially relevant research.
Speaker: Dr. Vikram Yadama, Co-Director of CB

2, 

Associate Research Professor and Extension Specialist in WSU
Dr. Yadama's educational, research and extension background spans the fields of forestry and forest management, forest products and wood science, and structural engineering. He hold a Ph.D. in Civil Engineering from Washington State University and M.S. in Wood Mechanics from Virginia Polytechnic Institute and State University. He has worked extensively in industry outreach and extension, working with industries and local communities to transfer technologies for community and economic development. He also led outreach efforts for the Northwest Advanced Renewables Alliance.

ChargePoint: ChargePoint's unique solution puts electric vehicle charging station owners completely in control of the important policies affecting their stations: who can use them, how much drivers pay to use them, and what messaging and advertising they display.
Speaker: Jody Rudd Wilson
City of Spokane: The City of Spokane is becoming safer, smarter, and healthier through data. A key part of these efforts is Urbanova, a public-private consortium which is developing a living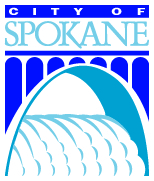 laboratory in Spokane for designing cities of the future.
Speaker: Mayor David Condon


Mayor David A. Condon grew up in Spokane, graduated from Gonzaga Prep, and went on to earn his bachelor's degree in Finance and Military Science from Boston College. He was commissioned a Second Lieutenant, Medical Service Corps, United States Army Reserve, Active Duty.

 

The first re-elected Mayor in Spokane in more than 40 years, Mayor Condon remains focused on many key initiatives which began during his first term – all aimed at making Spokane safer, stronger, and smarter.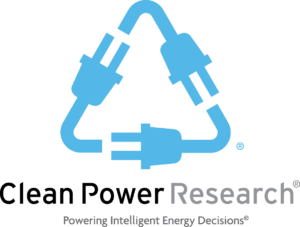 Clean Power Research: Clean Power Research is a SaaS provider to the utility and solar industries. Clean Power Research products help utilities empower their customers to adopt solar, and to efficiently operate the grid as solar penetration grows. For solar companies, the products enable financing, track development and forecast power production of solar assets.
Speaker: Morgan Putnam, Director of Business Development


As a Director of Business Development, Morgan interfaces with utilities, DER developers, regulatory agencies, and strategic software partners to advance the energy transformation by identifying the specific things that utilities and developers need to integrate renewables and DERs onto the grid and into the utility business model.

 

Such work includes the MN Solar Pathways project, solar integration studies with PNNL for Duke Energy, DER adoption planning, partnering with distribution analysis providers to improve the DER interconnection process, the development of energy marketplaces, and working with 

Itron

 and CAISO to incorporate Behind-the-Meter PV production to improve CAISO's load forecasting.  

 

Enerkem: Enerkem develops and builds advanced biorefineries that are creating value from non-recyclable waste by converting it into renewable fuels and chemicals. Each facility creates high-quality green jobs and brings value to communities and waste-generating industries.
Speaker: David McConnel, Vice President, Business Development
David is responsible for leading business development initiatives in North America, working closely with communities and local authorities to identify and launch new projects. 

 

Mr. McConnell has over 25 years of experience in operations, sales and procurement in the solid and hazardous waste industry. Before joining Enerkem in 2015, Mr. McConnell was Vice-President of Supply Chain at Waste Management, responsible for the alignment between corporate functions and field operations in order to achieve WM's transformation goals.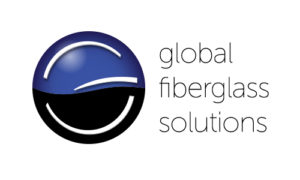 Global Fiberglass Solutions: Global Fiberglass Solutions provides industrial fiberglass waste recycling services to industries worldwide. In addition, GFS is a manufacturer of products entirely made from fiberglass waste. Products include manufacturing-grade fibers and pellets, construction materials and more.
Speaker: Karl Englund, Ph.D., Chief Technology Officer'


Karl oversees and manages the development of manufacturing facilities, manages development of composite product performance and properties and oversees research and development into new feedstocks and products. Karl lives in Moscow, Idaho and works at Washington State University's Composite Materials and Engineering Center where he maintains a half-time appointment.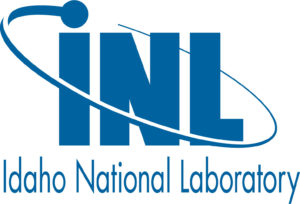 Idaho National Laboratory: INL researchers developed eRECOV, an economically viable and environmentally sustainable electrochemical process for recycling valuable metals from the nearly 45 million tons of electronic waste discarded annually. The environmentally-friendly and cost effective process could eliminate the need for U.S. export of e-waste.
Speaker: Jason Stolworthy, Director of Technology Deployment


Over his career, Jason has specialized in all matters related

 

to innovating, protecting, transferring and commercializing technologies

 

developed from research in diverse environments at Universities, Private

 

International Organizations and National Laboratories. Since the

 

beginning of his career, Stolworthy has specialized in turning around or

 

starting-up technology transfer offices. Most recently, Jason served as

 

the Director of Intellectual Property Management for the Qatar

 

Foundation, establishing Qatar's first intellectual property management

 

and technology transfer office.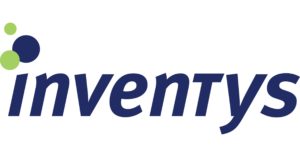 Inventys: Inventys is building a CO2 marketplace using second-generation carbon capture technology at half the cost of solvent-based systems. Our first-of-its-kind demonstration plant unlocks carbon capture utilization and storage by enabling a mass market for bulk CO₂.
Speaker: Brett Henkel, Co-Founder, Vice President of Strategic Projects and Government Affairs
As co-founder of Inventys, he was instrumental in creating the process and the hardware used to prove the technology's effectiveness as well as mobilizing external support throughout the path to becoming a successful innovation.  These experiences strengthened his knowledge of business development and program management priorities. Prior to launching Inventys, Mr. Henkel was the program manager for QuestAir Technologies' compact hydrogen production system with its partner, ExxonMobil. He is credited with designing the world's first solenoid-driven rapid pressure swing adsorption test station.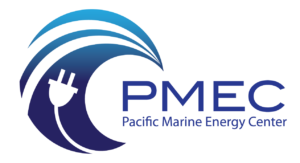 Pacific Marine Energy Center (PMEC): PMEC coordinates marine energy research, development, testing, and education across three northwest universities. PMEC's expertise spans marine energy technologies, their environmental effects, and the socioeconomic conditions necessary for their adoption.
Speaker: Brian Polagye, Ph.D., Director


Dr. 

Polagye

 is an Associate Professor of Mechanical Engineering at the University of Washington and Director of the Pacific Marine Energy Center. His research group focuses on multiple aspects of marine energy, ranging from primary conversion to environmental monitoring technologies. He is the convener of the International Electrotechnical Commission project team on acoustic characterization of marine energy converters and has chaired or co-chaired the annual Marine Energy Technology Symposium for several years.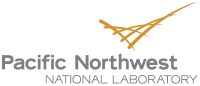 Pacific Northwest National Laboratory (PNNL): PNNL leads major efforts in hydrogen and fuel cell research. These include solid oxide fuel cells for distributed generation use, non-precious group metal electrocatalysts for PEM fuel cells, hydrogen storage tech, novel hydrogen production, and magnetocaloric hydrogen liquefaction.
Speaker: Jamie Holladay, Ph.D.
Dr. Holladay joined the Pacific Northwest National Laboratory in 2000 and has been working on solving our nation's energy problems ever since. He is a Chief Engineer and team lead for the Catalysis Science & Applications team, and the Sector Manager for the Fuel Cell Technologies Office. Since 1996, Jamie has worked on electrochemical systems ranging from electrochemical synthesis to fuel cells and batteries. Currently he is researching electrochemical approaches to produce chemicals and fuels, catalyst development and characterization for diesel emissions reduction, methane conversion to hydrogen and solid carbon, electrolysis, and magnetocaloric hydrogen liquefaction.

Phytonix Corporation: By integrating the recent advances in synthetic biology with photosynthesis, Phytonix has developed a patented, carbon-negative process to directly convert the CO2 from industrial emitters into renewable butanol, a valuable industrial chemical. The process has the capability to materially reduce GHG emissions on a profitable basis, and to play a key role in arresting climate change. 
Speaker: Gordon Skene, Chairman, Executive Vice-President & Director


Gordon's expertise in building early stage companies. He is former CEO of several technology companies and of a $35 million VC fund. Gordon was also a Director of Finance for an industrial corporation with sales of $3 billion per year listed NYSE. His expertise also includes corporate governance, acquisitions, divestitures, capital projects, and financing.  He has led technology companies to commercialization.  

Portable Electric: Portable Electric (PE) is revolutionizing the way critical power is delivered via our mobile micro-grid. The company is an innovative tech disruptor that builds, rents and sells the VOLTstack series of power stations. The VOLTstack units deliver dependable, silent, emissions-free power right where the action is, all while enabling our customers to make data-driven decisions in real-time to better understand their energy usage.
Speaker: Mark Rabin, CEO


Mark is an energy specialist, entrepreneur, and collaborator working at the intersection of the new energy paradigm of distributed energy systems, big batteries/storage, new technology integration, and micro-grids.  Mark has worked in energy for the past 16 years and holds a BSc. (Hon) in Earth Sciences from Dalhousie University, MSc. Energy Economics from the University of Dundee and Institute 

Français

 du 

Pétrole

, and 

a

 MBA from the Technion Institute of Technology.

 

Retrolux: Retrolux's technology platform allows building owners to easily manage lighting retrofit and repair jobs and gives contractors easy tools to design, quote, sell, and install those jobs. Our relationships with manufacturers also saves money on discounted equipment pricing.
Speaker: Leif Elgethun, CEO


Leif 

Elgethun

 is a serial clean energy entrepreneur with four successful clean energy companies, eight years of experience, and deep market knowledge in commercial and industrial lighting design and sales. 

 

Mr. 

Elgethun

 is a licensed Professional Engineer, LEED accredited professional, and has 

Bachelor degrees in Chemical Engineering

, Mathematics, and Chemistry, and a Masters in Engineering Management from the University of Idaho. 

Mr. 

Elgethun

 serves as President of the Idaho Clean Energy Association and Board of the Treasure Valley YMCA where he Chairs the Construction Task Force and Building and Properties 

Committee

.

Seinergy LLC: Seinergy leverages utility efficiency dollars and cash saved from using premium efficiency equipment to enable finance options for energy-intensive equipment. The company's customer base – on-grid cannabis cultivators – presents a new conservation opportunity for utilities.
Speaker: Bob Gunn, CEO


Bob Gunn is an economist and utility analyst working in the electric utility industry starting with his tenure at Snohomish PUD in 2008. Gunn founded 

Seinergy

 in late 2012 to challenge some outdated utility efficiency practices and innovate.  Since mid-2014 

Seinergy

 has focused 

it's

 conservation efforts entirely on the underserved, energy-intensive cannabis and indoor 

agriculure

 sector.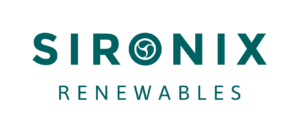 Sironix Renewables: Sironix Renewables' bio-renewable soap molecule, called the Eosix™ surfactant, overcomes cleaning challenges in hard water conditions, eliminating the need for long lists of expensive and harmful ingredients and reducing the cost and complexity of detergent products.
Speaker: Christoph Keumm, CEO and Co-Founder


Currently, Christoph manages all business development and operations. He built the business model for 

Sironix

 through entrepreneurial coursework and the National Science Foundation I-Corps program. After licensing and spinning out the technology, he received three research grants to continue development at 

Sironix

. He was recently selected as an American Institute of Chemical Engineers Top 35 Under 35 for 

2017, and

 has over ten years of experience in developing renewable energy technologies and conducting research in the field of reaction engineering and surfactants. 

TriboTEX: TriboTEX produces innovative anisotropic nanomaterial that is sold to retail customers as a resource-saving hydrocarbon additive. Retail and industrial users can purchase the material directly for cars, engines, gearboxes, generators, lawnmowers and other equipment bringing efficiency benefits of advanced nanotechnology to familiar devices for under $100.
Speaker: Pavlo Rudenko, Ph.D., Founder and CTO


Dr.

 

Rudenko 

(Materials Science WSU 2014) founded 

TriboTEX and invented the technology at its core

. Previously he founded internet provider and software development companies. His academic research has been funded by Hydropower Research Foundation, DOE, NASA, and National Science Foundation.

 

US DOE National Energy Technology Laboratory: NETL will share a technology focused on extraction of rare earth elements (REEs) from industrial waste. REEs are used as critical components in clean technologies. However, they are difficult to extract. The lab's patent-pending technology is overcoming that challenge.
Speaker: Jinichiro Nakano, Ph.D., Principal Research Scientist


Dr. Nakano is a senior research scientist in the field of material science, with expertise in in-situ high temperature experimental investigations and computational thermodynamics in a broad range of materials (ceramics, metals, alloys, and slags). He has placed an emphasis on energy and environmental applications throughout his career in academia and the federal government.  His modeling techniques utilize unique experimental approaches which have has distinguished his research from other researchers, in part because of his diversified background and his internal drive. He has worked with industries that include a gasifier manufacturer, gasification facilities, steelmaking plants, mineral & mining companies, and with governmental institutions.

UET: UET is bringing innovative energy storage systems and business models to the global market. UET has applied PNNL's Generation 3 vanadium technology to design, engineer, and produce a full portfolio of advanced flow battery products, from the UniSystem introduced in 2014 to the UniFlex new in 2018. UET also offers "Energy Storage as a Service" and project financing.
Speaker: Russ Weed, Vice President of Business Development


Committed to the triple bottom-line, Russ leads UET's business development and marketing globally. He formerly was general counsel for UET as well. Working with other UET team members, Russ is responsible for strategic planning; alliances with channel, product, and other partners; branding; in-bound marketing including market analysis; outbound marketing including public relations; negotiations; mergers and acquisitions; and project financing. Russ has more than 26 years of experience as a VP business development and general counsel, including previously at GE and 

Labtec

. His experience includes government relations, licensing, intellectual property, employment, compliance, trade regulation, risk management and extensive international work particularly in Asia and Europe.

 

Ultra Safe Nuclear Corporation (USNC): At USNC, our primary innovation is the Micro Modular Reactor (MMR™). The MMR™ is a small modular nuclear energy system that delivers safe, clean and cost-effective electricity and heat to remote mines, industry and communities.
Speaker: Paolo Venneri, Ph.D.


Dr. 

Venneri

 received a B.A. in physics and international studies from Macalester College (Spring 2008) and a Ph.D. in Nuclear and Quantum Engineering from the Korea Advanced Institute of Science and Technology (Winter 2016). He is the Director of the Advanced Systems Division at USNC. His thesis work demonstrated the feasibility of low enriched uranium in nuclear thermal rockets (NTR). While at KAIST, Dr. 

Venneri

 applied for and won two NASA SBIRs for the development of reactivity control systems for NTR. Dr. 

Venneri

 is author on 6 peer-reviewed journal papers and over 30 

conference publications. He is the inventor on a patent for passive reactivity control systems for NTR and is an R&D100 finalist.

 
Washington Clean Energy Testbeds (WCET): The WCET are launching the Energy Technology Challenge Program for team-based research at the University of Washington. The program will leverage resources to accelerate the adoption of new solar, storage, and power grid solutions for our region and the world.
Speaker: Devin MacKenzie, Ph.D., Director


Dr.

MacKenzie

 is the Washington Research Foundation Professor of Clean Energy and an Associate Professor of Materials Science and Engineering and Mechanical Engineering at UW. Devin is a scientist, research leader and seed stage entrepreneur with over 17 years of experience in printable and flexible electronic materials and integrated systems. His experience includes serving as CEO of Imprint Energy, CTO of Add-Vision, Inc., leader of product engineering at 

Kovio

, Inc., and founder of Plastic Logic. Prior to that he worked in 

InGaAsP

 defect analysis at AT&T Bell Labs in Murray Hill. Dr. 

MacKenzie

 has over 110 patents and publications and doctorate, master's, and undergraduate degrees in Materials Science and Engineering from the University of Florida and MIT.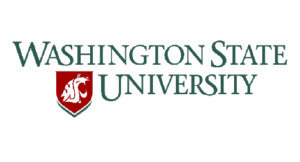 Washington State University Center for Materials Research: WSU researchers have improved a photovoltaic technology using cadmium-telluride (CdTe) that could become the next utility scale solar technology of choice. The material's efficiencies are comparable to the current standard, and dramatically reduce cost per watt.
Speaker: Seth McPherson, Undergraduate and Technical Assistant


Seth is an undergraduate student and researcher and WSU's Center for Materials Research. He is a senior pursuing a Bachelor of Science in Materials Science and Engineering. He worked with the CMR to refurbish and improve the HPB growth system. In addition, he worked in the natural gas and hydroelectric energy sectors as a pipefitter, and developed a strong interest in improving and proliferating environmentally friendly energy sources for the sake of a healthier planet. He gave award-winning presentations of his work at the WSU Showcase for 

Undergraduate Research and Creative Activities and the American Society of Metals Inland Empire Paper Competition.