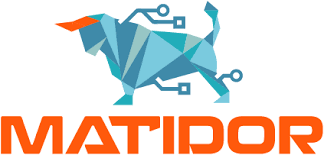 Date: Tuesday, June 9, 2020
Time: 4:00 PM to 5:00 PM Pacific
Location: Online
Matidor is a new kind of team collaboration platform that combines intuitive portfolio management with powerful, user-friendly mapping.
For COVID-19 and disaster response, the platform helps monitor the well-being of individuals during the emergencies by streamlining sharing of information upload and collaboration on their map-based dashboard for easy location tracking and deployment of resources and rations.

Matidor's interactive map interface uniquely meets the needs of environmental and field professionals: geospatial and project information relating to physical locations can be readily seen and understood by both technical and business audiences thanks to its intuitiveness and connectivity with 3rd party applications. This one-stop solution gives companies total visibility over their entire operation portfolio on a map, which can be zoomed in at any time for specific project's site layout, tasks, budgets, expenses, files, and historical activities. Rapid access to information improves efficiency, enables better decisions and reduces safety and financial risks. In addition, Matidor's unlimited sharing eliminates the collaboration hurdles between companies and unlocks new business development opportunities.
Matidor Technologies is one of the 10 Cascadia CleanTech Accelerator companies in the 2020 cohort. The Cascadia CleanTech Accelerator is a virtual business accelerator targeted to clean technology companies and is powered by VertueLab and the CleanTech Alliance.