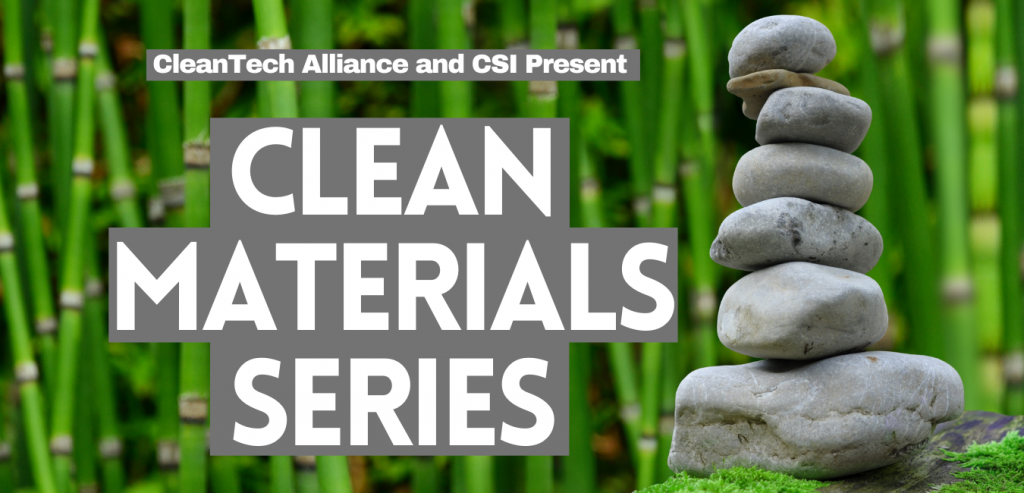 When: Tuesday, May 25, 2021, 10:00 – 11:45 AM Pacific
Where: Online
Watch the video recording of the event here!
The first event in our Clean Materials series, this event will examine the potential benefits that a growing clean materials industry can have in the innovative Northwest economy. We will discuss clean materials as as an emerging economic engine, and we talk to industry leaders and innovators on the cutting-edge of the sector! Plus, plenty of networking time so you can make connections that make the difference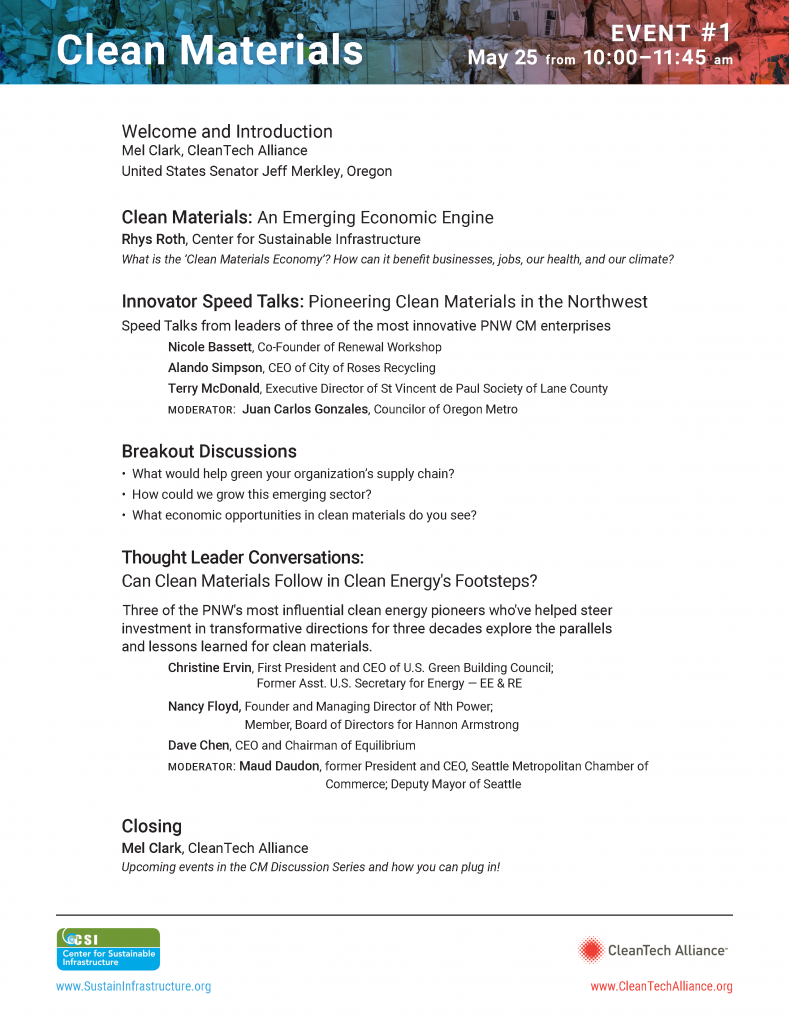 Innovator Speed Talks
From leaders of three of the most innovative Clean Materials enterprises
Nicole Bassett, Co-Founder of The Renewal Workshop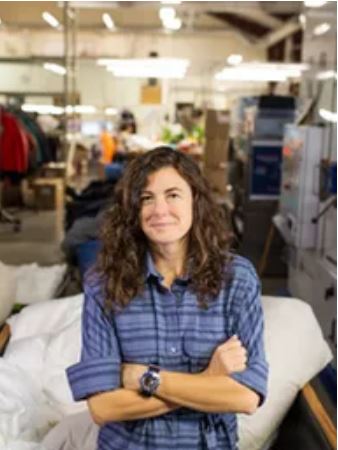 Nicole Bassett is the co-founder of The Renewal Workshop, a circular business that is leading the apparel and textile industry toward circular business models by restoring value and reducing waste through partnerships with apparel brands to process their apparel and textile waste into Renewed Products at its state-of-the-art factories in the U.S. and the Netherlands. Prior to launching The Renewal Workshop, Bassett applied her passion for environmental responsibility and human rights in consumer products, serving in leadership roles in the outdoor and bicycle industries, including as Director of Sustainability for prAna, Social Responsibility Manager at Patagonia, and Head of Human Rights at Specialized Bicycles. She has led the introduction of Fair Trade Apparel into the U.S. market and is industry-recognized for her work championing and integrating social and environmental responsibility through businesses and supply chains, as well as developing and implementing business strategy within apparel brands.
Alando Simpson. CEO of City of Roses Recycling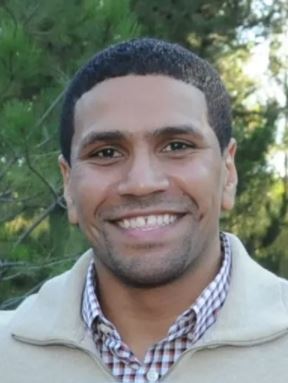 COR is a materials management organization that specializes in waste collection, material processing and demolition services. Alando has worked diligently to solidify the company as a leader in the sustainable waste/recycling field with a strong emphasis on the circular economy. His leadership within COR has not only enabled the company to be recognized as a reliable and timely service provider, but also as a trailblazer in recycling and innovation for the Portland Metro Region.
As the leader of a certified Benefit Corporation, Alando has taken his socially and environmentally conscious principals from his business and has begun to share these values throughout his civic activities. Alando has high aspirations for the Portland Metro Region in hopes to build a 21st century sustainable ecosystem that fosters a vibrant economy, environmental stewardship and equity for all.
Terry McDonald, Executive Director of St. Vincent de Paul Society of Lane County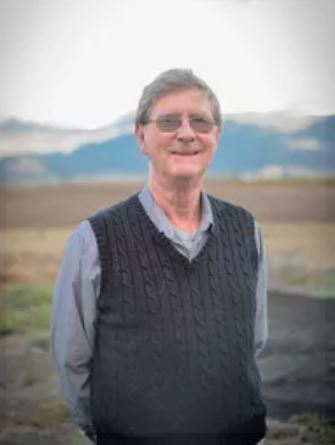 Terrence R. (Terry) McDonald became the Executive Director of the St. Vincent de Paul Society of Lane County, Inc. (SVdP) on June 14, 1984 and is a hands-on visionary leader of the agency. With degrees in Political Science and History and a Masters of Education from the University of Oregon, Terry's energies are focused on affordable housing and economic development projects that create jobs while improving the environment and the community. In recognition of his accomplishments, Terry was named 2013 First Citizen by the Eugene Area Chamber of Commerce, one of many such awards.
Terry's passion is creating avenues out of poverty through a unique kind of reclamation: finding new uses for consumers' "useless" discards, creating new strategies and community coalitions to deal with old problems, and giving low-income and homeless people a chance to reclaim their dignity through employment and self-sufficiency.
Juan Carlos Gonzales, Councilor of Oregon Metro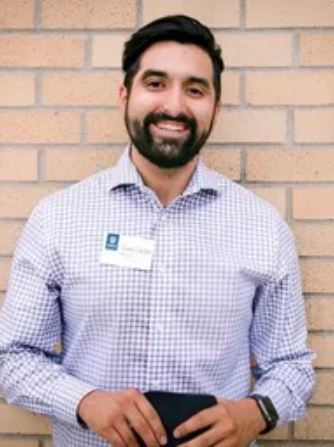 Juan Carlos Gonzalez is a lifelong Oregonian born in Forest Grove, raised in Cornelius and now living in Beaverton. After graduating from Georgetown University with a degree in Economics, he returned to Washington County to work at Centro Cultural, a nonprofit that empowers Latino families throughout Washington County. Juan Carlos was elected to serve as Metro Councilor for District 4 in 2018, his priorities include advancing justice in land use planning, transportation investment, action on climate change and affordable housing policy. Juan Carlos is the youngest and first Latino elected Metro Councilor in the history of the Metro.
Thought Leader Conversations
From three of the Pacific Northwest's most influential Clean Energy pioneers
Christine Ervin, First President and CEO of the U.S. Green Building Council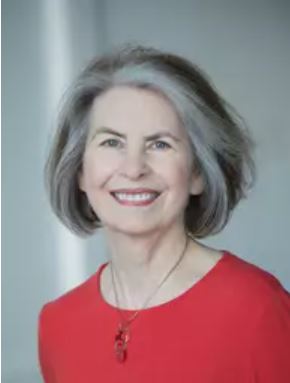 Christine's career draws on public, private and nonprofit leadership roles to foster prosperous green markets and a healthy climate.
As the first President and CEO of the U.S. Green Buildings Council, she led its evolution from a start-up into the highly influential coalition of industry leaders transforming the way buildings are designed, built and operated. Home of the LEED rating system and Greenbuild conference, Christine received USGBC's leadership award in 2004 and 2014 and Cascadia's Fellow Award in 2009.
As Assistant Secretary of Energy for President Clinton, Christine directed $1 billion in annual investments for renewable energy and clean technologies in building, transportation and industrial sectors. Key initiatives included overseeing much of the President's Climate Change Action Plan, Million Solar Roofs, launch of private sector financing partnerships, and a collaboration to accelerate high-impact appliance standards. Previously, she directed the innovative Oregon Department of Energy and conducted research on source reduction and life cycle assessments at the Conservation Foundation/World Wildlife Fund.
Christine has served on numerous boards and advisory bodies including nonprofits, venture capital firms and start-up companies including the SASB standards review council, Green Electronics Council and Glynt.a1. She speaks and consults on the challenges and market opportunities arising from climate disruption and serves as an Ambassador for the Dept. of Energy's 3CE initiative promoting women in clean energy.
Nancy Floyd, Founder and Managing Director of Nth Power; Member, Board of Directors for Hannon Armstrong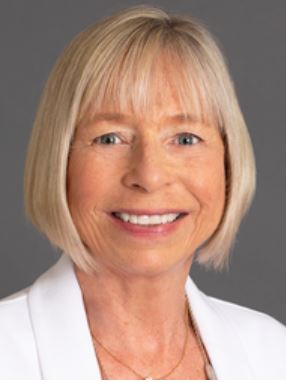 Nancy C. Floyd has served since 1993 as Managing Director of Nth Power LLC, a venture capital firm she founded that specializes in clean energy technology. From 1989 to 1993, Ms. Floyd joined and started the technology practice for the utility consulting firm, Barakat and Chamberlain. From 1985 to 1988, Ms. Floyd was on the founding team and worked at PacTel Spectrum Services, a provider of network management services. In 1982, Ms. Floyd founded and later served as Chief Executive Officer of NFC Energy Corporation, one of the first wind development companies in the United States. From 1977 to 1980, Ms. Floyd served as Director of Special Projects of Vermont Public Service Board (currently known as Vermont Public Utility Commission).
Ms. Floyd has also served on the boards of various organizations, including Chair of the Board and Chair of the Compensation Committee of Tempronics ,Inc. since 2014, member of the Board of Directors of First Fuel Inc. from 2014 to 2019, Glasspoint Solar from 2014 to 2020, Chair of the Audit Committee of AltaGas Services and AltaGas Power Holdings (U.S.) Inc. (TSX: ALA) from 2018 to 2019, and member of the Audit and Governance Committees of WGL Holdings, Inc. and Washington Gas (NYSE: WGL) from 2011 to 2018, among others. Also, since 2018, Ms. Floyd has served as Fund Advisor to Activate Capital and since 2017, on the Investment Committee for The Christensen Fund. Ms. Floyd received a Bachelor of Arts from Franklin & Marshall College in 1976 and a Master of Arts degree in Political Science from Rutgers University in 1977.
Dave Chen, CEO and Chairman of Equilibrium Capital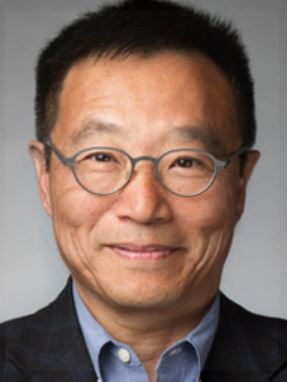 Dave is the CEO and Chairman of Equilibrium. Dave leads the firm's growth, strategy and investment product development. He serves on Equilibrium's Board of Directors.
Dave's commitment to sustainability started with his work in venture capital, leading initiatives in regional economic development and participating in climate change policy development. In 2007, Dave saw sustainability re-shaping the basic economic sectors of the "Maslow hierarchy of needs" and creating economic advantage. Climate change was driving a rethinking of asset risk and value. In 2008, Equilibrium was founded to be a global leaders in sustainability-driven asset management for institutional investors to deliver sustainable alpha and intentional positive impact for society and environment.
Dave has a B.A. in biology from the University of California, Berkeley, and an MBA from the Kellogg School of Management at Northwestern University.
Dave is co-owner of Patton Valley Vineyards, making Oregon Pinot Noir based on sustainable vineyard farming practices. He finds great peace on long distance cross-country motorcycle trips.
Maud Daudon, Executive Leader of Career Connect Washington, Former President & CEO, Seattle Metropolitan Chamber of Commerce & Deputy Mayor of Seattle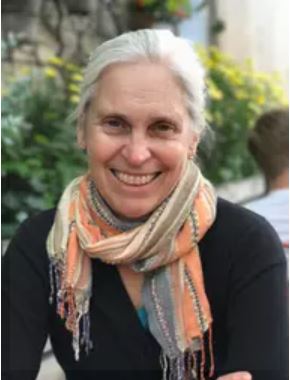 Career Connect Washington successfully passed legislation and state funding in spring of 2019 to implement the 10-year strategic plan for building a statewide career-connected learning and apprenticeship system in Washington state. Maud Daudon is working with business leaders, national experts, labor leaders, educators, parents and students to utilize state and private resources to enable every Washington student an opportunity to have multiple pathways to college level learning and career including through work-based learning experiences, such as apprenticeship. Daudon is under contract with the governor's office, funded by seven philanthropic partners.
Prior to this, Maud completed a six-year tenure as the President and CEO of the Seattle Metropolitan Chamber of Commerce in February 2018. During her leadership, Maud focused on the region's global competitiveness helping to secure a statewide transportation package, passage of Sound Transit 3, the creation of a regional partnership focused on retaining, growing, and connecting residents to the regions' middle-income pathway jobs and the 100% Talent initiative focused on gender pay equity which included the creation of the statewide paid sick and family leave bill. Prior to this, Maud was the President and CEO of Seattle Northwest Securities, a regional investment banking firm serving clients in seven western states which followed four years of serve in Seattle city government as Deputy Mayor.
Maud earned a BA from Hampshire College in Amherst, Massachusetts and an MBA from the Yale School of Organization and Management. She serves on the executive committee of the Nature Conservancy, as trustee and past chair of the Bullitt Foundation, as a member of the Virginia Mason systems health care board and the United Way of King County Board of Directors.