Are you a woman in cleantech interested in connecting with other women in the space? The CleanTech Alliance is planning a Women's Networking Series using Lean In's curriculum that allows for attendees to virtually connect with a mentor in a small group setting.
Each mentor will lead a circle that will either be targeted towards a specific industry vertical or be broader for women who wish to connect without focusing on a specific sector.
To sign up for a Circle, click the join link under each mentor's bio and fill out the Doodle poll with your name, email, and availability so we can find a meeting time that works for everyone.
The Women's Networking Series is intended for CleanTech Alliance members, if you're not a member but still wish to participate, please contact Rachelle for more options rachelle@cleantechalliance.org
If you have any questions or want more information, please contact Lindsay McCormick at lindsay@cleantechalliance.org

Meet our Mentors
Jennifer Harper– Transportation Electrification Programs, Project Development at Energy Northwest
Jennifer is an experienced public power professional focused on advance of transportation electrification and sustainable energy resources and solutions.
---
Alyssa Hensley– Joint Postdoctoral Fellow at Washington State University and University of Toronto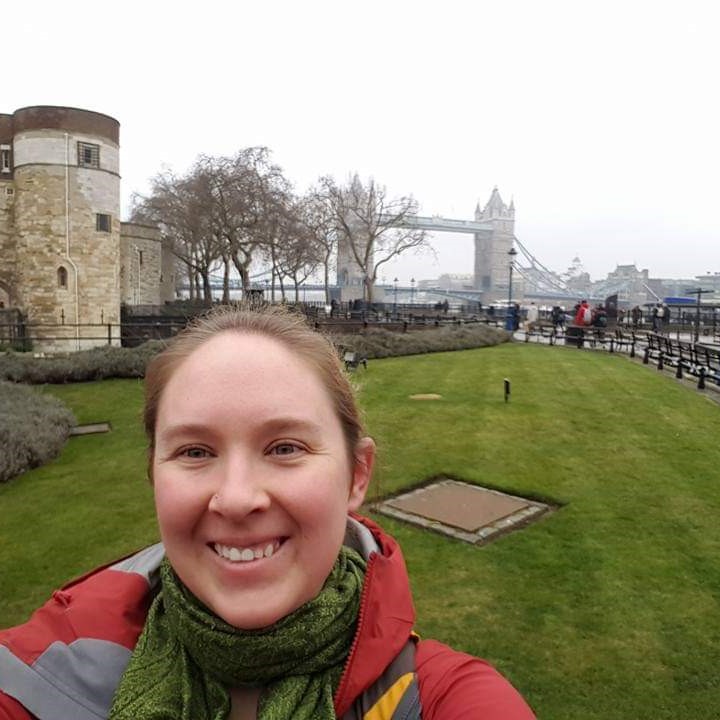 Alyssa is an up-and-coming fundamental research scientist in the field of heterogeneous catalysis, where she focuses on applying computational modeling to the design of new materials for renewable energy and environmental remediation applications. She received her Ph.D. from Washington State University in 2015, during which she won a U.S. Department of Energy Office of Science Graduate Student Research fellowship and worked at the Pacific Northwest National Laboratory. Currently, Dr. Hensley is heading an international project with a joint postdoctoral fellow appointment with University of Toronto and Washington State University.
Areas of Interest: Interacting with Academia, Women in Academic STEM Research, STEM Graduate School Guidance, and Fundamental Research in Renewable Energy
---
Latisha Hill– Vice President, Community & Economic Vitality at Avista
Latisha Hill is a Spokane native and has a Bachelors in Communications from Washington State University and a Masters in Urban and Regional Planning from Eastern Washington University. She has worked in a number of roles since joining Avista in 2005, including operational and business policy support for multiple areas of the Avista service territory.
Most recently, Hill has led the redevelopment of the University District South Landing development that resulted in the Catalyst building that is currently under construction. Hill completed the Willamette Executive Utility Management Program and the Finance for Non-Finance Executives Program at Wharton Business School.
---
Heather Mulligan– Manager, Customer Clean Energy Solutions | Puget Sound Energy
I have been fortunate to have spent my career working on the deployment of leading edge clean energy technologies, including more than 25 years in solar; and most recently transitioning into the exciting realm of transportation electrification. I started my career as a renewable energy policy consultant in Washington DC before going to work for the U.S. Department of Energy in 2000, where I led both the national and regional coordination of U.S. Department of Energy's Million Solar Roofs Initiative. In 2006, I transitioned to the utility industry, working for Puget Sound Energy, where I now manage PSE's renewable energy and electric vehicle products& services.
Throughout my career I have been passionate about ensuring an equitable transition to clean energy.
Areas of Interest: Clean Energy; Electric Transportation; Utility Sector; Sustainability; Working Mom
---
Leslie Myers– Customer Outreach Supervisor at Puget Sound Energy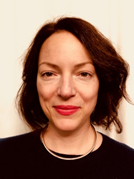 Leslie Myers supervises the Customer Outreach team for Puget Sound Energy. Her team at PSE is responsible for helping customers reduce carbon emissions through voluntary measures as well as share methods to lower bills and live safely with energy. She is regarded as a strong team builder and for making solid, thoughtful decisions. Leslie's professional experience is well-rounded including corporate sustainability, energy, technology and non-profit work.
Areas of Interest: Energy, marketing, communication, sustainability, career coaching
---
Dana Sather Robinson– Owner, trainer, pitch coach at Sather Robinson Consulting
Dana helps CEOs and leaders to give pitches and presentations with impact, clarity, and authenticity, even online. She believes that your message is your gift, to be given in a way that the receiver really "gets it."
Dana emphasizes how to make the most of your natural conversational style – whether in a large group, small meeting and even on line – to be memorable and keep your listeners engaged.
Areas of Interest: Communication, presenting, investing, pitching, travel, living overseas, horses and dogs
---
Aimee Rudolph– VP of Business Development at Beta Hatch
Aimee is a business development executive with experience in sales and business development at firms ranging from startup to Fortune 100. In her current role as VP of Business Development for Beta Hatch, she is on the leading edge of developing markets for insects as animal feed as part of a circular economy and sustainable food system.
She is experienced in building frameworks, go-to-market strategy, business processes and team development. Aimee is also certified in LEAN and Six Sigma and coached C-level executives in leadership development and communication. Outside of her role leading startup business development, Aimee enjoys backpacking, horseback riding, and playing guitar and violin.
---
Dawn Shrum– Manager of Smart Cities Product Marketing at Itron
As the manager of smart cities product marketing at Itron I help utilities and cities better serve their customers by leveraging technology to improve quality of life, enhance safety and promote the well-being of people everywhere. As a mom of two children under five-years-old, I'm happy to commiserate over virtual home schooling and managing work/life balance…when everyone is working from home 😊
Areas of Interest: Energy, marketing , sustainability, networking, travel, golfing.
---
Uzma Siddiqi, PE | Sr. Manager Grid Modernization | Seattle City Light | she/her
I'm at the forefront of Seattle City Light's grid modernization efforts. We want our customers to have choices, including equitable access to key tools of decarbonization like electrification and distributed generation. I define problems and find solutions—often new and innovative solutions—to help the utility meet these challenges.

We see today's electric grid being reshaped by myriad new drivers and policy constraints. Through my career, I have worked in many engineering roles, including utility system planning, project management, customer service, industrial plant design, and power marketing. As we prepare for the future, these disciplines, which used to be separate, must be integrated. Only by doing so can we achieve the goals of decarbonization, reliability, resiliency, and equity of access, all at a fair price.
Areas of interest: engineering, women in technical fields, women returning to the work force, working mothers.
---
Meghan Weinman– Director of Transportation Electrification at Edison Energy (Formerly Manager, New Products & Services at Puget Sound Energy)
I care deeply about giving back to society in a meaningful way, and have spent my career launching impactful programs in the US and internationally. I'm a leader that sees the strategic big picture, while designing actionable roadmaps that teams can deliver on.