Source: Doug Peeples, Smart Grid News.com, November 2, 2011.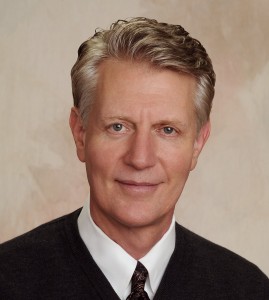 If I had to choose a theme for 2012, I'd predict "integration and unification." Some vendors and utilities are trying to unify network management via NOCs (network operating centers). Others want to unify distribution operations with expanded distribution management systems (DMS). And now a few firms are striving to unify customer-facing programs such as advanced metering, demand-response and EV charging.
I recently joined the advisory board of a firm devoted to the latter concept. Once I had a look under the hood, I was so intrigued that I asked SGN News Editor Doug Peeples to take a look and report on what he found. You can read his story as a description of one company's solution. But between the lines is a story about an important theme. Whether you work with Calico, one of its competitors, or you build it yourself, you should be searching for ways to integrate and unify operations. The "swivel-chair interface" just isn't good enough anymore.
– Jesse Berst
Wouldn't it be a neat trick if your utility had one solution to manage and help you understand all that data flooding in? Powerful and fast analytics to help you make the right decisions? And how about centralized control, interoperability between new and legacy systems – along with the flexibility to add new programs, applications and devices in the future without so much as a rolling stop?
While it may sound a little too good to be true, that's a taste of what Bellevue, WA-based Calico Energy Services says it can deliver with its Unified Operations Center. The company says its platform, the Energy Intelligence Suite (EIS), offers utilities ways to streamline operations, cut costs and find new revenue streams by providing a centralized control center that brings together all that data as well as devices, software engines and applications.
Tom Doggett, chief marketing officer for Calico Energy, took a little time out from the Smart Energy International conference in San Francisco last week to lay out what the Unified Operations Center can do. "What brought us to where we are is the convergence of all the issues and drivers for utilities to dynamically control energy use. Fundamentally, you've got access to all the data for better decision making."
What's in it for me?
The OpCenter, as it's also described, gives utilities an out from siloed, rigid programs that take a "linear" approach in that they can do one thing and that's it. Here's a sampler of what the EIS platform can provide for utilities:
Insight: Improved decision making, load management and pricing strategies by pulling the utility ecosystem together and providing advanced analytics and forecasting in a variety of areas. And EIS Insight, a new module in EIS, offers a configurable dashboard for comparisons between diverse data sets and along with other functions.
Control: A centralized control console for utilities to develop, test, implement and fine-tune load management programs.
Flexibility: The ability to develop program strategies for operational needs, business goals and regulatory requirements – now and in the future.
Impact: Solutions to improve customers' experience and lower costs with enhanced grid stability, event automation and effective energy management programs.
"Calico started as a professional integrator in utilities – and decided there was a need for something that was device agnostic – a service-oriented architecture that can connect more efficiently than a wired connection." The evolutionary process that governs how the EIS and OpCenter work, he explained, goes like this: Start with disconnected energy management, then move on to targeted energy management through data aggregation and enterprise-wide analytics to hit the sweet spot: dynamic energy management.