Premier Sponsor:

                                                Washington State's Cleantech Leadership at the Inaugural WCTA Annual Meeting
                 WCTA's Inaugural Annual Meeting hosted several hundred attendees from diverse industries and companies invested in clean technology. UW President Michael Young, and WSU President Elson Floyd participated in a discussion on innovation and commercialization in the field of clean tech. The panel was led by McKinstry's vice president of energy and facility solutions, Ash Awad, who offered probing questions on the difficulties of transferring university inventions to the private sector. These distinguished leaders discussed their visions for our state's great research universities and the future of our cleantech economy. They covered topics including the role of the institutions in the economy, the development of biofuels, job creation, the development of promising new clean technologies, and their relationship with the state. The inaugural WCTA Annual Meeting was held at the Seattle Sheraton on June 14, 2012.
The moderator for the conversation was Ash Awad, P.E. of McKinstry. Ash has nearly 20 years experience in the national energy industry. Under his leadership, McKinstry has grown from a local mechanical contractor into a comprehensive design, build, operate, and maintain enterprise. As a leader of energy, sustainability, and smart buildings, McKinstry's footprint across the nation continues to grow addressing needs in a wide variety of buildings. Ash is responsible for evolving McKinstry's resource efficiency, energy generation, and facility services efforts while providing the vision and leadership for a variety of related initiatives aimed at innovation. He serves as President of the Northwest Energy Efficiency Council. He is on the Innovate Washington, Pacific Science Center, and Climate Solutions boards.
                 Elson S. Floyd was named President of the four-campus Washington State University in 2006. He took office as the 10th president of Washington State's land-grant research university on May 21, 2007. He leads one of America's most productive research universities. WSU is classified among the nation's 96 leading public and private universities with very high research activity by the Carnegie Foundation for the Advancement of Teaching. Dr. Floyd brings to WSU an exceptionally wide range of administrative experience, as well as valuable state and national perspectives on higher education issues and policies.
                 Michael K. Young became President of the University of Washington in 2011. Also a tenured Professor of Law, President Young has a distinguished record as an academic leader with broad experience in public service and diplomacy. As UW President, he leads the nation's top public university (2nd among all universities) in attracting federal research funding. Prior to his appointment at the UW, he served as President and Distinguished Professor of Law at the University of Utah. Under President Young's leadership, Utah raised its stature nationally and internationally. It led the nation in the number of new companies generated from university research, significantly raised the academic profile of the student body, expanded international education, and built more than 2 million square feet of new research and teaching facilities.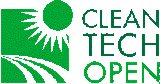 Byron McCann and John Martin, directors of the Pacific Northwest Cleantech Open, announced the selection of 17 semifinalists for the Northwest region, including seven from Washington. The national final competition will take place in November.
Distributed Energy Management, Bremerton, WA– A business-intelligence service that quantifies the operational costs of energy allocations, allowing businesses to make cost-effective, energy saving decisions.
Global Green Energy Corporation, Tumwater, WA – An efficient DC-to-AC converter that reduces waste in the transfer from solar panels and other renewable generators to the electricity grid.
Profile Composites, Bremerton, WA – Offers a method for forming carbon composite structures using less heat and energy. This provides a cost-effective switch for vehicle fleets to natural gas fuel.
Sunreps, Redmond, WA – A high-tech fabric that provides solar heated fresh air, reducing the need for traditional heaters.
TriboTeX, Pullman, WA – A privately owned nanoparticle bio-lubricant that, when applied, results in a 10-20% reduction in friction and efficiency improvement in machinery like wind power gearboxes. See the YouTube Elevator Pitch.
Wave Engine Solutions, Camas, WA – A new engine design that substitutes the 'crankshaft' with a 'wave barrel' by keeping the connecting rod and piston vertically balanced throughout the compression cycle. It reduces friction and increases thermal efficiency by 30-50%.
Other Semifinalists included:
Ameristar Solar, Banks, OR
Earthfort, Corvallis, OR
Emigh Design, West Linn, OR
GR Green, Burnaby, BC
NADAC Systems, Portland, OR
Retrolux, Boise, ID
Regenergy365, Hillsboro, OR
Ryno Motors, Portland, OR
Solensphere, Klamath Falls, OR
Vÿykn, Boise, ID
UNIVERSITY OF WASHINGTON CLEANTECH VIDEO
[youtube width="400″ height="300″]http://www.youtube.com/watch?v=U5TqVohvqqc[/youtube]
WASHINGTON STATE UNIVERSITY CLEANTECH VIDEO

[vimeo]http://www.vimeo.com/43701332[/vimeo]
Sponsors: