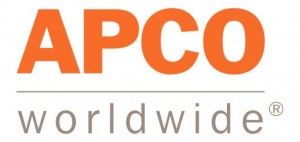 APCO Worldwide, a global public affairs and strategic communication consulting firm, is seeking an entry level communications professional to support its Energy & Clean Tech and Technology practices in Seattle.
The APCO team includes experienced communications professionals with diverse backgrounds who collectively give the firm a comprehensive understanding of the issues, politics and players who shape the energy and clean technology industries.
Entry level individuals are responsible for supporting a range of high profile, globally recognized organizations with strategic communication campaigns, issues management and policy analysis. You will provide project and client account support, produce a variety client related materials (talking points, fact sheets, press releases), perform research and conduct media monitoring, while also providing the highest level of client service on a daily basis.
Candidates must be detailed oriented and have exceptional writing and analytical skills, and the ability to write both strategically and creatively under tight deadlines. Individuals with prior relevant internships communicating around clean technology issues is a plus. A bachelor's degree is also required.
APCO Worldwide, named the "2011 Large Agency of the Year" and one of the 'Top Places to Work in PR' by PRNews, offers a collegial work environment, countless training and development opportunities, and a competitive compensation and benefits package. EOE M/F/V/D