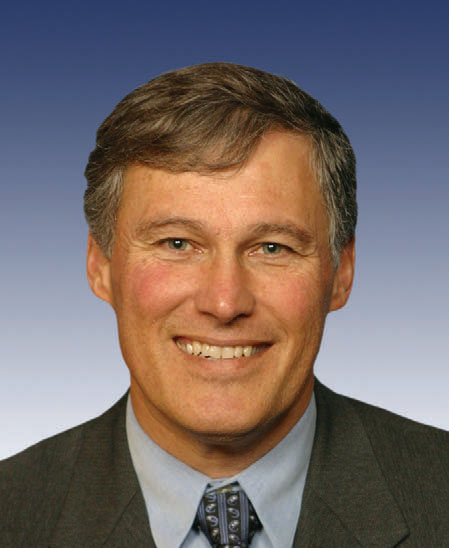 Washington Governor Jay Inslee devoted about one-seventh of his inaugural address to climate change and the state's moral imperative and economic opportunity in responding to it.
While the longtime environmental champion left detailed policy proposals for later, his address—along with an op-ed published in Publicola last month—provide a sense of the specific markets and initiatives he might prioritize.
Cleantech backers, meanwhile, are hoping that Inslee will use Washington state's government purchasing power to support local products and services.
In his prepared remarks (PDF), Inslee positions the state's response to climate change as a moral and economic imperative, as well as a challenge for which Washington is well-suited with its "particular brand of genius and ingenuity."
"Now I know Washington can't solve this global problem alone, but we must embrace our role as first responders as our children's health is in clear and immediate danger," he says. "We must also embrace our role as entrepreneurs and pioneers, ensuring that economic solutions to climate change begin here."
Inslee counts "clean energy technology" alongside aerospace, IT, life sciences, military, agriculture, and maritime trades as industry clusters that drive Washington's economy now and will in the future.
Read the entire article by Benjamin Romano, Xconomy, January 22, 2013.