World CNG, one of the nation's leaders in natural gas vehicle conversions, will expand into new markets and boost cost savings for customers after receiving $5 million from a private investment fund.
The Kent, WA company is at the forefront of a fast-growing industry converting private and government vehicles from gasoline and diesel to the more affordable compressed natural gas (CNG).  As gasoline prices edge close to $4 a gallon, natural gas is an economical and environmentally friendly alternative fuel for not just individual and family vehicles but car, truck and transit fleets around the country.  In most markets, natural-gas users save the equivalent of $2 a gallon.  Fleet operators can generally recoup the cost of converting their vehicles in about a year through fuel savings.
World CNG, founded in 2008, has quickly become one of the country's dominant natural gas vehicle conversion firms with a combination of technological innovation, affordability and market vision.  The firm focuses on fleet and transit conversion and has converted more than a thousand cars, vans and trucks for a variety of private and public fleets.  The company also builds and distributes proprietary conversion kits and parts for others to install.  Annual company revenue is projected to nearly triple between 2011 and this year.
The company just received $5 million from Union Bay Capital, a Seattle investment fund.  The funding from Union Bay Capital will allow World CNG to expand into Chicago and Las Vegas, open a distribution center in the Southwest and pursue innovations that will make natural gas conversion more affordable.
"We are impressed by World CNG's commitment to advancing a cost-effective and clean-burning alternative fuel source to meet our country's transportation needs and gain a foothold in the marketplace," said Kevin Barber, Managing Director of Union Bay Capital.  "Converting to natural gas isn't just good for the environment; it's good for fleet operators' bottom line."
Federal, state and local governments, eager to pursue alternatives to conventional gasoline, offer incentives for converting vehicles to natural gas, and fleet operators are looking for cheaper and greener ways to power their vehicles.  Fleets are a good fit for CNG because they use central refueling stations.
Besides the large cost savings, natural gas vehicles produce about 30 percent less emissions than gasoline and diesel vehicles.
Each vehicle converted by World CNG is responsible for displacing 4,000 gallons of petroleum a year.
With these benefits in mind, the City of Seattle, Port of Seattle, Pierce Transit, Waste Management, Puget Sound Energy and Seattle taxi companies are among the many groups in Washington that use natural gas vehicles.  World CNG alone has converted more than 200 Seattle-area taxis and airport shuttles to natural gas.
With the infusion from Union Bay Capital, World CNG will better serve customers with on-site conversion facilities in the Midwest and Southwest and speed up research and development projects that will further cut the cost of converting to natural gas.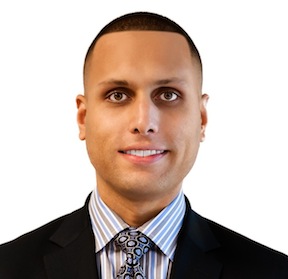 "This capital investment marks an exciting stage in our company's development," said Garret Alpers, World CNG President and CEO.  "Over the past two years, World CNG has focused on expanding our footprint, driving down conversion costs and making natural gas vehicles more accessible.  The new funding accelerates our ongoing goal of significantly shaping America's natural gas vehicle industry."
About World CNG:  The rising economic and environmental costs of transportation fuels affect businesses and municipalities of all sizes, but especially those with fleets of vehicles that consume thousands of gallons of fuel every year.  World CNG's mission is to provide these fleets with vehicles that save money on fuel and maintenance costs and produce significantly fewer harmful emissions than conventional gasoline or diesel vehicles.  World CNG specializes in the aftermarket conversion of light- and medium-duty passenger and cargo vehicles to use compressed natural gas instead of conventional gasoline or diesel.  With over 25 years of experience in the development, fabrication, and installation of alternative fuel systems, World CNG is a well-established leader in the alternative fuel vehicles industry.  Catering primarily to public and private fleets and transit and paratransit groups, World CNG's product line covers the entire spectrum of fleet vehicles.  The firm has company-owned conversion facilities in Chicago, Las Vegas and Kent, Wash., and authorized installers in San Francisco, Denver, Dallas, Houston, Oklahoma City and Lafayette, La.  For more information, go to http://www.worldcng.com.
About Union Bay Capital:  Union Bay Capital is a Seattle-based investment fund providing growth capital to exceptional technology companies. Union Bay Capital is an innovative firm that offers a range of financing solutions tailored to each company's unique circumstance and market opportunity.   The fund targets investments of $1 million to $10 million in a broad range of sectors, including software, digital media, mobile, Internet and business services.  Previous investments include Next IT, ComiXology and Lighthouse eDiscovery.  Union Bay Capital is an affiliate of Columbia Pacific Advisors, LLC, a Registered Investment Advisor with the SEC.
Source:  WorldCNG press release, March 20, 2013.