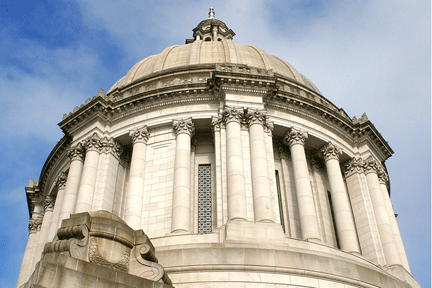 Washington Clean Tech Alliance
Prepared by:  Boswell Consulting
Since cut off last Wednesday, the House and Senate chambers have gone back to committee hearings. The Legislature is hearing bills that originated in the opposite chamber and passed over to either the House or Senate.  The state revenue forecast was released on Wednesday, marking the beginning of the budget process.  The revenue forecast was unexpectedly stable, which will hopefully help what is expected to be a long and controversial budget process with the House signaling a desire for additional taxes to fund education and the Senate Majority Coalition opposed to new revenue.  The Senate is expected to produce their version of the state budget sometime in the next two weeks with the House shortly after that.
Governor Inslee has yet to weigh in with either a budget proposal or his package of clean tech concepts; however, both are expected in the near future.
Find the full report including bill tracking here.