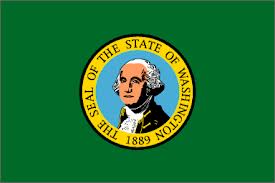 The Washington State Office of Financial Management is initiating a Request for Proposals from firms interested in participating in a project to evaluate approaches to reduce greenhouse gas emissions.  The RFP is a result of a bill requested by Governor Inslee and passed by the legislature (ESSSB 5802).
In 2008, recognizing these threats to the state, the legislature enacted E2SSHB 2815 to create a framework for reducing greenhouse gas emissions in Washington. The legislation sets statewide GHG reductions limits to:
1990 levels by 2020.
25 percent below 1990 levels in 2035.
50 percent below 1990 levels by 2015 or 70 percent below the State's expected emissions that year.
The Legislature has also enacted policies that seek to track and reduce GHG emissions in Washington.  While substantial progress has been made, the state will likely not meet its 2020 limits. Governor Inslee introduced SB 5802 calling for a discussion with the legislature on what tools the state should use to achieve the GHG limits set in state law. On April 2, 2013 the Governor signed E2SSB 5802 into law.
The Act requires the Office of Financial Management to contract with an independent and objective consultant or consultants to prepare a credible evaluation of approaches to reducing greenhouse gas emissions. The evaluation will be used by the Climate Legislative and Executive Workgroup created in the legislation and consisting of the Governor and four members of the legislature. The group is to recommend a program of actions and policies to reduce  emissions to ensure achievement of the state's emission limit. The recommendations must include consideration of current best science, the effectiveness of the program, and policies in terms of costs, benefits, and results, and how best to administer the program and policies. The report is due December 31, 2013.