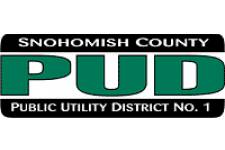 Snohomish County Public Utility District (PUD), 1Energy Systems, and Parker Hannifin have announced that Parker will supply a one-megawatt, MESA-compliant 890 GTB power conversion system (PCS) as a core component of the MESA-1 energy storage system. The joint announcement was made at the 23rd Annual Electricity Storage Association (ESA) Conference, in Santa Clara, CA, where the panel discussion "Control Systems to Enable Energy Storage Applications" will include details on MESA. 1Energy Systems and Parker Hannifin are both members of the Electricity Storage Association.
MESA-1, to be deployed at a PUD substation in 2014, will be the first energy storage system built on the innovative Modular Energy Storage Architecture (MESA).
"We're pleased to partner with Snohomish PUD and 1Energy Systems to make our 890GTB product line MESA-compliant," said Jim Hoelscher, General Manager of Parker Hannifin's Global Energy Grid Tie Division. "MESA is an important innovation in grid-connected energy storage. Its modularity, scalability and interoperability will let the PCS and other Parker products reach a broader range of customers and applications."
"The Electricity Storage Association is gratified that ESA's 23rd Annual Conference was chosen as the venue to announce Parker Hannifin joining the MESA alliance," said Brad Roberts, ESA Executive Director. "This is another great example of ESA Member Companies deploying storage projects across the country and world, demonstrating that storage is critical for a more efficient, balanced and modernized electricity grid."
Unlike conventional energy storage systems, MESA provides a standard, non-proprietary, scalable approach to energy storage in which electric utilities or grid operators can choose interoperable components – batteries, power converters and software – to meet specific needs and use cases. The ability to exchange components also makes it easier and more cost effective for utilities or other customers to upgrade or replace components as new technologies emerge.
"We're impressed with Parker Hannifin's utility-focused approach and pleased that they're joining us in the MESA alliance," said Snohomish PUD General Manager Steve Klein. "Companies of Parker's caliber underscore MESA's importance in meeting utility industry needs, which benefits customers and suppliers alike."
"We're pleased to include Parker Hannifin as a strategic MESA partner," said David Kaplan, CEO of 1Energy Systems. "The 890GTB PCS is an impressive addition to the MESA technology ranks."
The MESA-1 Project, announced in late 2012, also includes partners Alstom Grid, making its control center software platforms MESA-compatible, and University of Washington faculty, providing research expertise in electric power systems and computer science.
Additional strategic MESA partners, including MESA-1 battery partners, will be announced in the coming months.
MESA Goals
MESA partners aim to advance a new, component-based approach to energy storage that gives electric utilities more choice, and lets battery, power converter and software manufacturers reach more customers while focusing on their core competencies.
Key MESA goals, and deliverables for the MESA-1 project, include:
Developing standard electrical and communication interfaces to connect batteries, power converters and software components into modular energy storage systems.
Helping to foster a robust industry ecosystem of modular energy storage component suppliers.
Sharing MESA-1 learning with other electric utilities and technology suppliers.
In support of these goals, MESA partners will work with industry standards organizations to publish MESA specifications, and make key MESA technologies available in the public domain.
For more information about MESA, see http://www.1energysystems.com/MESA.html.
About Snohomish PUD:  Snohomish County PUD is the second largest publicly owned utility in Washington.  The utility serves nearly 325,000 electric customers and 20,000 water customers. The service territory covers over 2,200 square miles, including all of Snohomish County and Camano Island.
About 1Energy Systems:  1Energy Systems provides software, communications and systems engineering for utility-grade energy storage systems (ESS) and other electric energy assets. The company's products and services deliver key benefits for electric utilities, including firming of wind and solar power, improved reliability, outage backup and system upgrade deferral.
About Parker Hannifin: With annual sales exceeding $13 billion in fiscal year 2012, Parker Hannifin is the world's leading diversified manufacturer of motion and control technologies and systems, providing precision-engineered solutions for a wide variety of mobile, industrial and aerospace markets. The company employs approximately 60,000 people in 48 countries around the world. Parker has increased its annual dividends paid to shareholders for 56 consecutive fiscal years, among the top five longest-running dividend-increase records in the S&P 500 index. For more information, visit the company's website at www.parker.com, or its investor information website at www.phstock.com.
About ESA: Electricity Storage Association (ESA) is an international trade association established to promote the development and commercialization of competitive and reliable energy storage systems. For more information, please visit the organization's website at www.electricitystorage.org.
FOR MORE INFORMATION:  MEDIA RELATIONS 425-783-8444
Source:  SnoPUD Press Release, May 21, 2013.