We are announcing a new member benefit with our friends at the Trade Development Alliance.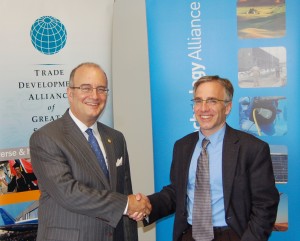 The WCTA has done done several International Trade missions with the Alliance and we are planning many more. The TDA puts on a monthly networking event free to their members and produce over 60 international programs a year. To celebrate our partnership we are offering current WCTA members a special offer to join the Trade Development Alliance. Find out more by clicking here.
If you are interested in developing your business overseas, consider becoming a TDA member, too!