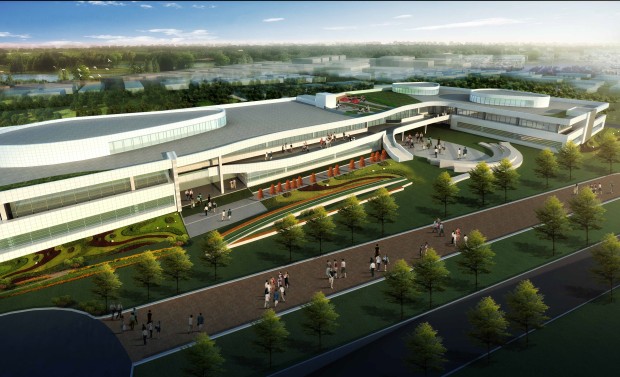 A major upgrade is underway for the Puget Sound's tech economy. Nearly a decade after they first arrived in 2004, tech giant Google has officially launched its most dramatic expansion in the area to date. In a Thursday ceremony featuring high-profile speakers, including Congresswoman Suzan DelBene, Google broke ground on an enormous, sleekly modern new facility in Kirkland. When completed in 2015, the 180,000 square foot building will double the company's footprint in the area, as well as its staff.
According to Dave Tomson of Spokane-based SRM Development, which is overseeing the facility's construction, this new Google building will honor a particular aspect of local culture: its environmentalist tradition.
"The goal is to build this to the standards of LEED Gold," Tomson said, referring to the rating system for how environmentally friendly a building is. "If we can, we'll make it LEED Platinum. It'd be one of only a handful of buildings in the state to reach that. It's important to Google that they're perceived as leading the way to being carbon neutral."
Read the original article here.