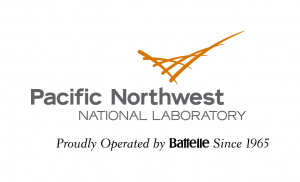 Scientists looking to create a potent blend of enzymes to transform materials like corn stalks and wood chips into fuels have developed a test that should turbocharge their efforts.
The new research is part of a worldwide effort to create fuels from plants that are plentiful and aren't part of the food supply. It's possible to do this today, but the process is costly, laborious and lengthy. The findings by chemists and colleagues at the Department of Energy's Pacific Northwest National Laboratory open the possibility that laboratory research that now takes months could be reduced to days, and that scientists will be able to assess more options for biofuel development than is possible today.
"The ultimate goal is to begin with a plant material like corn stalks, for instance, and to subject it to a cocktail of enzymes that would convert those plants to fuel," said chemist Aaron Wright, who led the PNNL team. "It takes a series of steps to do that, and the cost has to come down if these fuels are to compete seriously with traditional hydrocarbon-based fuels."
Wright's team developed a way to measure the activity of each of the ingredients simultaneously, as well as the mixture overall. Instead of needing to run a series of experiments, each focusing on a separate enzyme, the team runs one experiment and tracks precisely how each of dozens of enzymes reacts to changing conditions.
"Identifying exactly which enzymes are doing most of the work you need done is crucial for making this an economical process," said Wright. "We're trying to keep tabs on the precise activity of every enzyme as each goes through a very complex process, as conditions like temperature and pH vary, to measure their activity through each stage."