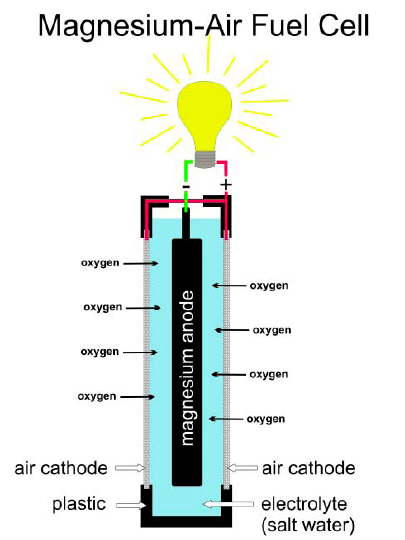 MagPower Systems Inc. will be an exhibitor at the WCTA Breakfast Series event next Wednesday, December 11th. Register here.
MagPower Systems Inc. is the world leading Magnesium Air Fuel Cell (MAFC) technology company.  MAFC is a powerful, reliable and environmentally friendly non-toxic alternative power source that generates electricity by combining magnesium, saltwater and air.  The company is focusing on the efficient development and commercialization of the technology through research and business partnerships.
Magnesium-air salt water technology was discovered in the 1960s but, historically, never reached commercialization.  With the discovery and development efforts of MagPower Systems Inc. the Magnesium-Air Fuel Cell (MAFC) is now positioned to enter consumer markets as a commercially viable, alternative energy source.
The Company's proprietary technologies increase individual cell efficiency to nearly eighty percent (80%) of the theoretical potential. World leading lithium ion battery technology has an electrical potential of 78%. Unlike all battery technologies MAFC has a virtually "unlimited shelf life" (USL).
MAFC produces power through a process that is unique in doing so without any harmful toxins, disposal concerns or other kinds of concerns that can occur with conventional battery and fuel cell technologies. As a result energy output increases by 40% vaulting the system to 80% of theoretical—a lithium ion battery by comparison operates at 75% of theoretical—awakening the robust potential of the magnesium air fuel cell as a source of practical plentiful clean green and safe energy.
The change in energy output also reveals other qualities that in practical applications development will engender valuable benefits both technologically and socially.
Read more on their website.