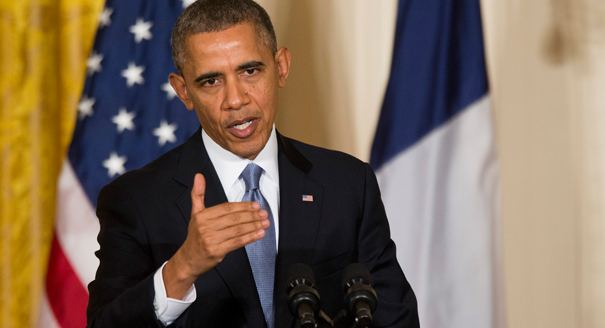 The Obama administration will take the next step today in its multi-year effort to cut emissions and reduce oil use by getting better fuel economy from trucks.
In action that does not require congressional approval, Obama aims to build on the first-ever fuel standards for medium- and heavy-duty trucks that now cover model years 2014-18.
That initiative, finalized in 2011, aims to save some 530 million barrels of oil and cut emissions by roughly 270 million metric tons.
In his State of the Union address, Obama promised that 2014 would be a "Year of Action" and he would take steps through executive action in various policy areas that do not need congressional backing.
Carrying out the second phase of the fuel rules for trucks, Obama will direct the Environmental Protection Agency (EPA) and the Transportation Department to propose a new standards for post-2018 model years. Obama wants those targets developed by March 2015.
Although heavy-duty vehicles account for just 4% of registered vehicles on the road in the USA, they account for approximately 25% of road-fuel use and greenhouse gas emissions coming from the transportation sector. Heavy-duty vehicles, including trucks, buses and vans, rank behind cars in the production of greenhouse gas emissions in the transportation sector, according to the Transportation Department.
More information from: USA Today, Fox News, NY Times