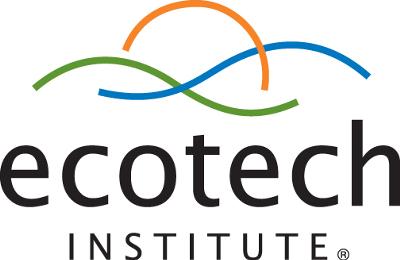 February 27, 2014 – Denver, Colo. – Students attending Ecotech Institute, the only college entirely focused on renewable energy and sustainability training, can now receive industry certification from three distinct national standards development and credential organizations. This provides Ecotech Institute graduates the best foundation possible to immediately make an impact in their field.  
Ecotech Institute students have the opportunity to graduate with certifications from North American Board of Certified Energy Practitioners (NABCEP), Occupational Safety & Health Administration (OSHA), and Building Performance Institute (BPI).
These designations expand graduates' career opportunities. For example, the BPI certification ensures that new professionals interested in careers in state-run energy efficiency and weatherization programs are qualified for these positions, since many of these programs require the BPI certification.
"We are proud of our graduates and the knowledge and complete skill sets they have when they leave Ecotech," said Chris Gorrie, Academic Dean of Ecotech Institute. "When our graduates enter the workforce they can immediately make a difference in their career because of our hands-on green energy training labs and the sustainable energy-related courses our students go through."
Ecotech Institute has nine renewable energy labs that students can take advantage of to get a hands-on education. This year, Ecotech Institute's energy efficiency lab will also open, helping students prepare for sustainable energy industry certifications on-site.
The new energy efficiency lab is in addition to Ecotech Institute's Wind Training Lab, which simulates operational and safety functions on large, commercial wind turbines. These labs further position Ecotech Institute as the premier destination for renewable energy education.
Ecotech Institute, based in Aurora, Colo., currently offers eight associate's degree programs:
•    Facility Management Technology
•    Energy Efficiency
•    Solar Energy Technology
•    Wind Energy Technology
•    Renewable Energy Technology
•    Electrical Energy Technology
•    Power Utility Technician
•    Business Administration – Sustainability
For more information on Ecotech Institute, visit www.ecotechinstitute.com