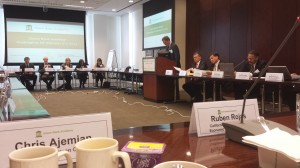 Washington state moved a step closer to creating a green bank when state officials attended the Green Bank Academy, which was put on by the Coalition for Green Capital (CGC) in Washington, D.C. February 6-7.   I led a five person delegation to the event where we heard best practices of the 13 states currently involved in the national green bank movement.
A report from Chris Ajemian of Chris Ajemian Consulting, March 6, 2014.  Chris is the Washington state representative of the Coalition for Green Capital and a business development and government affairs consultant.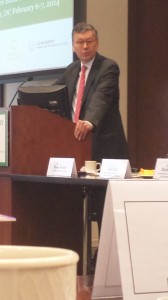 Green banks are state funds that provide low cost finance for clean energy technology projects such as residential or commercial solarization or energy efficiency retrofits.  The need for such funds grew out of the estimation by CGC that a nationwide conversion to a low carbon economy would cost $2-3 trillion and that a
lmost all of that sum will have to come from the private sector.
CGC saw that state green banks could play a crucial role of leveraging that private capital.  Through a public-private partnership, a low cost tranche of government funds can enhance the lending power of community based commercial and nonprofit lenders.  Those lenders can then offer rates that lower overall project cost for consumers or businesses who could otherwise not afford loans for solarizing or energy efficiency retrofitting.
Green banks can encompass any set of programs a state wants, including financing innovation rather than deployment of existing technologies, but the key principal is that of a public-private partnership approach to financing rather than through government subsidies.   When loans are paid off, the lender is able to reinvest the funds in new projects.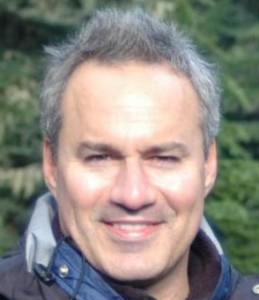 Additionally, securitizing large groups of loans introduces further efficiency into financial markets.  When  groups of loans are sold off as batches and later securitized, the costs drop for everyone.
Green banks can also help standardize financial tools in solarization and energy efficiency.  The National Renewable Energy Laboratory is pioneering much of this work.
Connecticut and Hawaii have created green banks that are open and are actively making loans.
California and New York have announced major efforts that combine existing clean tech lending programs and are moving toward public-private partnerships.  Here in Washington state, Gov. Jay Inslee's revolving Clean Energy Fund demonstrates interest in financing clean energy and could become the basis for a state green bank.
The Green Bank Academy was conceived by CGC's national leadership Reed Hundt, former FCC Chairman, and Ken Berlin, a retired Skadden Arps partner.  Mark Muro, a Seattle native, represented the Brookings Institution's Metropolitan Policy Program and other national organizations such as the National Resources Defense Council also attended.  Cong. Chris Van Hollen of Maryland announced legislation for a national green bank.