Governor Inslee signed three bills on Friday sponsored by Rep. Gael Tarleton (D-Ballard) that will strengthen our maritime industry and move Washington closer to a clean energy future.
HB 2580 calls for a state-wide action plan to sustain and grow maritime and manufacturing jobs that make our trade-dependent economy work and ensure our state's critical infrastructure is built to support this industrial base.
"We must do everything we can to ensure these industries thrive in the 21st Century," said Tarleton.
Our state's maritime and manufacturing industries support hundreds of thousands of family-wage jobs throughout our district, region, and state.
This bill is about protecting our quality of life and strengthening community and economic resilience to recover from an earthquake or other catastrophic event.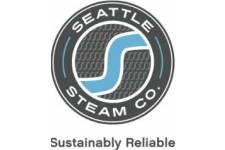 HB 2708 will move Washington closer to a clean energy future by defining a liquid form of biomass as a clean renewable energy. Seattle Steam will conduct a pilot project to determine whether liquid biomass, derived from woody pulp, may be used to generate energy with zero carbon emissions.
"Moving us toward clean energy is one of my top priorities as a lawmaker," said Tarleton. "Renewable energy is the future and I'm honored the people of the 36th legislative district have asked me to lead our state down the clean energy path."