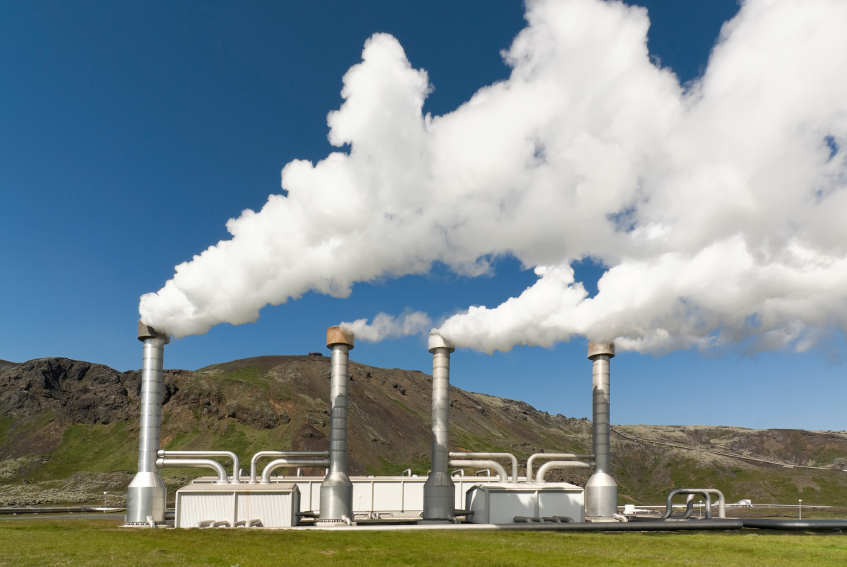 A new report says the geothermal power market is booming internationally but stagnant at home.
The study, released this week by the Geothermal Energy Association, found that worldwide, the geothermal power market has a growth rate of 4-5%, with nearly 700 projects underway around the globe.
About 530 megawatts of geothermal power came online in 2013, bringing the global capacity to 12,000 megawatts. It was the most geothermal power to come online in a single year since 1997, according to the study.
But U.S. growth was flat, due to low natural gas prices, inadequate transmission infrastructure, and federal policies that the industry says have slowed its progress.
"While there was a modest downturn in capacity additions, the (report) underscores the tremendous untapped potential for geothermal energy," the association's executive director Karl Gawell said in a written statement.
Geothermal power is derived from the earth's own heat. Steam and hot water underground are tapped via wells to drive turbines that generate power.
If all geothermal plants under construction globally are finished on schedule, the world's geothermal capacity could reach 13,450 megawatts by 2017, according to the association.
Geothermal power holds particular promise in Kenya and Ethiopia, which are building geothermal plants that can generate more than 100 megawatts — about four times the size of typical U.S. plants. Meanwhile, according to the association, South American countries including Argentina, Chile, Colombia and Honduras are identifying potential projects.
The report notes that the U.S. could eventually lose ground to other nations in terms of its geothermal power capacity. The existing and planned geothermal capacity of the U.S. is about 4,400 megawatts. But Indonesia already has that amount in the pipeline, the report says, and others aren't far behind.