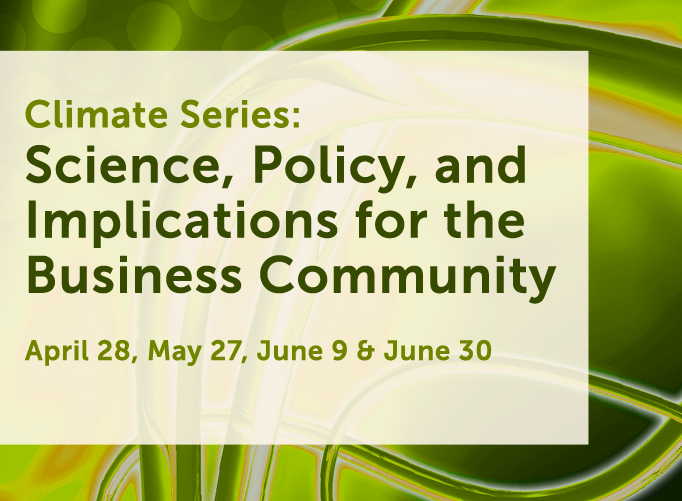 Reviewed by Daniel Malarkey, Vice President, Business Development and Public Policy, 1Energy Systems, Chair, Washington Clean Technology Alliance Government Affairs Committee
On April 28, 2014, the Washington Clean Technology Alliance and the Seattle Metropolitan Chamber of Commerce hosted the first of four luncheons and panel discussions in, The Climate Series: Science, Policy and Implications for the Business Community.  Chief meteorologist Jeff Renner from KING 5 Television moderated a panel that included professors Amy Snover and Cliff Mass from the University of Washington and Andy Bunn from Western Washington University.
The panel explored the areas of agreement and disagreement within the scientific community on climate change caused by human activity.  There was no debate on the underlying mechanism by which heat trapping gases like carbon dioxide and methane raise global temperatures and there was no debate that human activity is increasing these emissions and putting the planet on a path to higher temperatures.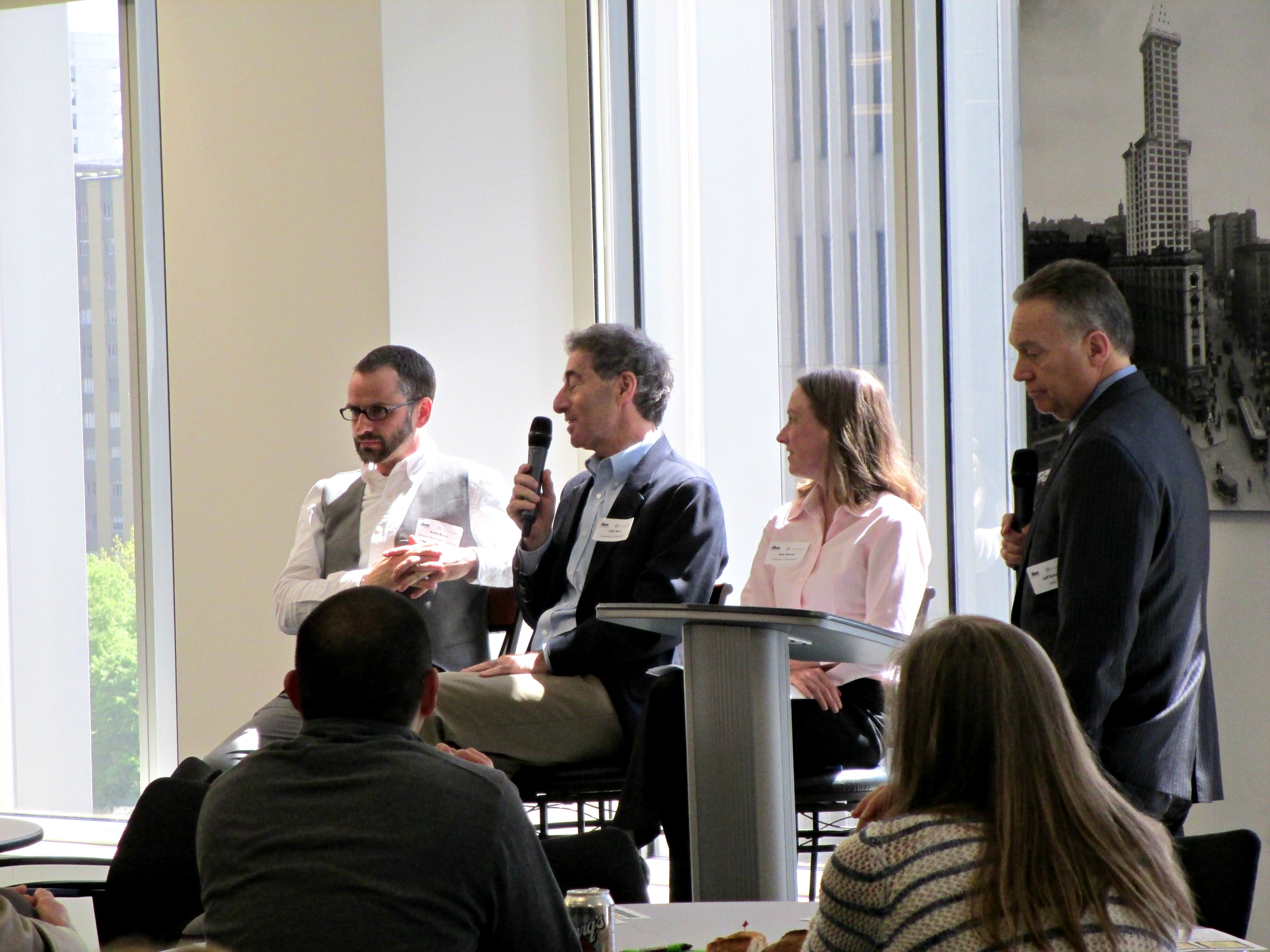 While any prediction about the future contains uncertainty and no one can be sure of future impacts, both the high and low forecasts for global temperature increases portend very serious changes in climate and natural eco-systems.  The Pacific Northwest will be buffered from some of the weather extremes that other regions will experience but severe stress on populations and crops in other areas will likely have impacts here.
The panelists differed some about the extent to which current weather events and environmental changes can be attributed to human-caused climate change relative to natural variations in weather patterns.   There was however a general consensus that climate changes in the future would have significant impacts on regional snow pack, stream flows, sea levels, and ocean chemistry.  The discussion focused more on how the region might adapt to these changes rather than how the changes could be mitigated.
The next three sessions in the series will address current and proposed State and Federal policies to reduce greenhouse gas emissions and mitigate the impacts of climate change.
Video Recordings of Climate Science 101
Register for the remaining three events in the series: http://www.seattlechamber.com/Events/EventDetails.aspx?articleID=3021
The next program in the series will cover the Current State and Federal Regulations on May 27th.
Ashley Ahearn, Environment Reporter at KUOW will moderate the discussion with Dennis McLerran, Regional Administrator of EPA Region-10 and Keith Phillips, Senior Policy Advisor for Energy and Environment, Office of Governer Jay Inslee.