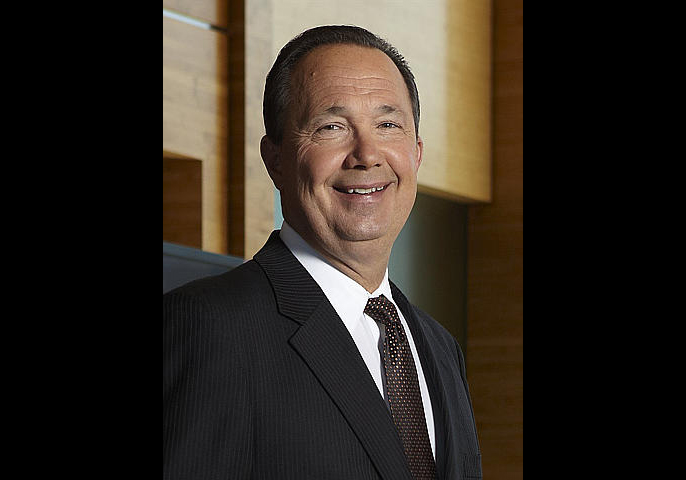 Mike Kluse, director of the U.S. Department of Energy's Pacific Northwest National Laboratory and senior vice president at Battelle, today announced his plans to retire, effective March 31, 2015. Battelle operates PNNL for DOE's Office of Science.
Kluse was named interim laboratory director at PNNL in January 2007 and permanent director in May 2008. Under his leadership the Laboratory strengthened its science portfolio as well as the value of its applied research and development programs to sponsors across government, academia and industry.
"Mike has had a tremendous impact on the success and growth of the laboratory, and we are grateful for the strong leadership and vision that he provided to both PNNL and Battelle," said Battelle President and CEO Jeff Wadsworth. "Under Mike's leadership, Battelle regularly received high marks from DOE for its stewardship of PNNL, while the laboratory saw an expansion in its physical campus, budget and staff."
Wadsworth said Battelle will begin a national search for a successor immediately.
Kluse joined Battelle in 1976 as a defense and space systems research scientist and held several leadership positions at the company's corporate headquarters in Columbus, Ohio, before moving to PNNL in Richland in 1997 where he led PNNL's national security research efforts for nearly a decade.
As director, Kluse secured funding for and oversaw the construction of seven new buildings on PNNL's main campus in north Richland as well as the extension of the operating life of four buildings utilized by PNNL on the nearby Hanford Site. The new and renovated facilities replaced laboratory and office space PNNL had been using in Hanford's 300 Area for several decades. That space had to be vacated to make way for environmental cleanup activities at Hanford. The $300-million project was the largest construction project in PNNL's 49-year history.
During his seven-and-a-half-year tenure, PNNL's business has grown from $750 million to over a billion dollars annually despite increasingly tight federal budgets, expanding its business in grid modernization, nuclear nonproliferation, catalysis and other areas. PNNL also attracted world-renowned scientific and technical leadership during this period.
Kluse is a board member of the Washington Roundtable and the Washington Technology Alliance. In the Tri-Cities, he chairs the Tri-Cities Development Council board of directors and serves on the Washington State University Tri-Cities Advisory Committee. Kluse spearheaded Battelle's leadership roles in the development of Delta High School, the Hanford Reach Interpretive Center, the Tri-Cities Research District and other projects. Battelle gave $2.5 million to the Reach, which opened earlier this month, and Kluse co-chaired the center's Capital Campaign Steering Committee.
"Throughout my career, I've been privileged to collaborate with and lead incredibly hard working and talented people with a desire to make an impact on the challenges facing our nation," Kluse said. "I have no doubt that PNNL will continue to solve national challenges through its discovery and innovation well into the future as they have now for nearly 50 years."
Kluse said he and his wife Gloria will continue to live in the Tri-Cities for the foreseeable future and will remain active and engaged in several community betterment efforts.
Kluse earned a bachelor's of science degree in systems analysis from Miami (Ohio) University in 1973, and a master's of science degree in industrial and systems engineering in 1978 from The Ohio State University. From 1973 to 1976, he served in the U.S. Air Force at Eglin Air Force Base and received an Air Force Commendation Medal for his accomplishments.