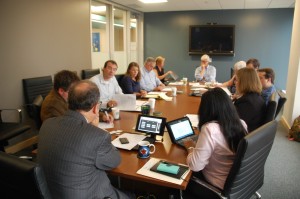 We know cleantech is important in our state–it's time to figure out how important it is.
To begin figuring this out, the WCTA has helped to convene a task force of expert stakeholders to get a grip on this hard-to-define sector.  At the WCTA offices on July 22, 2014, the process began.  Included in the task force were representatives from the Washington State Department of Commerce, the Washington State Department of Revenue, Washington State Employment Security Department, the Economic Development Council of Seattle-King County, and the WCTA.  Two WCTA Board members joined the conversation:  Board Chair Steve Gerritson and Richard Locke of the Washington State Department of Commerce.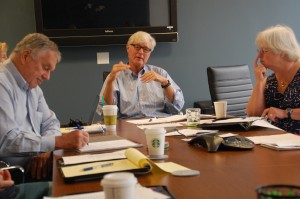 Cleantech sector is a very broad field and a difficult one to define. In order to draw some concrete conclusions, the task force agreed that they  will use multiple methodologies to get a clear picture of the field.
The task force agreed to make an effort to utilize the North American Industry Classification System (NAICS) codes to create one definition of cleantech.  While these classifications are not clear cut, it will be possible to obtain precise data about firms operating in relevant codes including aggregated employment and revenue information.  This effort will be led by the Department of Commerce's Jaime Rossman.
The task force will endeavor to quantify the impact on the state of the membership of the Washington Clean Technology Alliance.  This will give another measure of the status and growth of cleantech on the state economy.  This group will be led by WCTA President Tom Ranken.
Additionally, the group agreed that it would be feasible to complete credible research on subsectors of the cleantech sector including smart grid, utilities, construction, biofuels, and energy storage.  These subsectors should be easier to define and identify.  The first of these areas to be examined with be the smart grid.  Aspects of this will include batteries, energy storage devices, smart grid controls and meters, inverters, advanced transmission and distribution equipment, and controls software. Cezanne Murphy-Levesque of the Department of Commerce will lead this effort.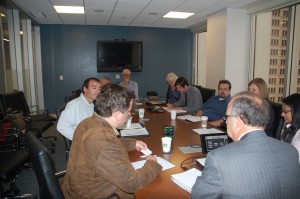 It was agreed to begin the project by obtaining aggregated data from the Washington State sources in each of these areas.  This is to be followed up by creating a survey of the smart grid sector, which may form the basis of future survey efforts in other sectors.  The task force hopes to continue the research by moving into a third phase of obtaining qualitative insights from interviews and focus groups.
Task Force Members participants were:
Andrew Crowder, Department of Commerce
Brianna Dieter, Department of Commerce
Steve Gerritson, Economic Development Council of Seattle-King County
Richard Locke, Department of Commerce
Cezanne Murphy-Levesque, Department of Commerce
Kathy Olin, Department of Revenue
Cory Plantenberg, Department of Commerce
Tom Ranken, Washington Clean Technology Alliance
Jamie Rossman, Department of Commerce
Jeff Robinson , Employment Security Department
Sam Wilson, Department of Commerce