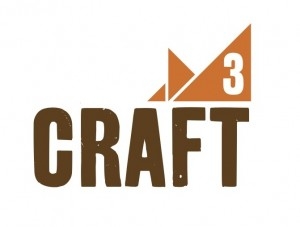 Craft3 has a strong track record and interest in financing the growth of renewable energy, clean technology, green manufacturing and energy-efficiency in the region. Loans to support these sectors are available through the Craft3 Future Energy Fund, an initiative led by the State of Washington and implemented by Craft3.
During the last five years, Craft3 has provided more than $26 million in financing for projects such as community scale woody biomass projects with applications both commercially and for public schools to reduce their operating costs. Craft3 loans helped to create a 6 MW wind farm that provides energy for a rural community and revenue for a community action agency providing services for low-income residents and a manufacturer of new technology to increase energy storage and delivery capacity. 
Craft3 also invested over $38 million in 2,894 single-family homeowners for residential energy-efficiency upgrades, supported a new model for implementing efficiency measures in multi-family affordable housing and provided lines of credit to 23 commercial energy-efficiency contractors. 
The Craft3 Future Energy Fund is available to finance projects that have climate change impacts, including small wind, solar, micro-hydro and biomass that often have a difficult time attracting capital and are owned and operated by local developers who strengthen the economic resilience of their communities. Craft3 will also provide financing to established and emerging companies operating in the clean technology and green manufacturing sectors. 
Craft3 Future Energy Fund provides financing to Washington businesses for:
Renewable heat or energy creation (solar, wind, biomass, micro hydro)
Commercial and industrial energy-efficiency
Manufacture of component parts for the renewable energy or energy efficiency industry
Growing loans for residential energy-efficiency upgrades into new area of Washington
To learn more about the Craft3 Future Energy Fund, visit www.Craft3.org/FutureEnergy, download the fact sheet or watch our renewable energy video. You can also contact Brad Hunter, Craft3 Senior Business Lender at FutureEnergy@Craft3.org or 503-575-9508 ext 502.
About Craft3
Craft3 is a nonprofit CDFI lender with a mission to strengthen economic, ecological and family resilience in Pacific Northwest communities. It does this by providing loans to entrepreneurs, nonprofits, individuals and others, including those who don't normally have access to financing. Craft3 then complements these financial resources with our expertise, personal connections and other advocacy for its clients. Learn more at www.craft3.org. Watch our renewable energy video Powering the Elimination of Poverty.
About the Craft3 Future Energy Fund
In November 2013, Washington State Department of Commerce awarded Craft3 with an $11.6 million grant to help homeowners and businesses finance residential and commercial building energy-efficiency work and renewable energy technology installations. Craft3's Future Energy Fund loan program is the first of Governor Jay Inslee's Clean Energy Funds to launch. The Legislature appropriated a total of $65 million across five funds in the 2013-15 state capital budget to support and grow Washington's clean energy economy.