Detroit's largest utility teams up with Itron to showcase innovative technology at Meeting of the Minds in Detroit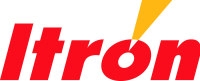 LIBERTY LAKE, Wash. — Sept. 30, 2014 — Itron, Inc. (NASDAQ: ITRI), a world-leading technology and services company, announced today that it is collaborating with DTE Energy, one of the nation's largest diversified energy companies, on a smart cities demonstration project in Detroit. The demonstration, featuring innovative smart resource management technologies, will be showcased during the Meeting of the Minds conference in Detroit, Sept. 30 to Oct. 2. Located at DTE Energy's headquarters, the demonstration highlights the important role smart technologies play in managing energy.
The smart cities project supports leading edge smart technologies. Components of the project include mobile apps, an educational kiosk, unmanned aerial vehicles, a smart electric vehicle charging station, intelligent streetlights, water leak detection, smart metering technology and analytics.
The apps being showcased empower cities and citizens to better manage energy from their smartphones and online. The Itron Insights app provides city leaders with a clear dashboard view into energy costs, water revenue and CO2 impacts, while the Itron City app empowers citizen-city collaboration through reporting and tracking of city-related issues, such as easy and timely reporting of potholes on the roads. The DTE Insight app allows customers to manage home energy usage from their smartphones. The educational kiosk, located in DTE Energy's lobby, provides awareness of the importance of smart cities and resource efficiency via interactive displays and dashboards.
The smart electric vehicle charging station on display combines revenue-grade metrology and WiFi technology, allowing drivers to obtain charging data on their smartphones. The intelligent streetlight technology highlights how enhanced lighting management functionality can reduce energy usage and costs. Both the charging station and streetlight technologies feature embedded Itron measurement, sensing and communication technology. The demonstration also features innovations in leak detection technology to reduce water waste. All these demonstrations show how smart grid technology is the foundation for sharing data that gives consumers and local governments actionable intelligence to make smarter decisions and benefit the community where they work and live. 
"DTE Energy is excited about our collaboration with Itron on this smart cities demonstration project, which showcases the promise of smarter technologies," said Robert Sitkauskas, Advanced Metering Infrastructure program manager at DTE Energy. "This type of cutting-edge innovation will help cities and utilities be more efficient while empowering citizens to better manage their energy use. At the same time, customer confidentiality will be paramount and information regarding energy consumption will only be shared at customers' discretion."
"Smart technology is the foundation for smart cities, enabling people to use information and communications to enhance livability, workability and sustainability," said Russ Vanos, senior vice president of strategy and corporate development at Itron. "Our collaboration with DTE Energy is a great example of how utilities can partner with technology companies like Itron to improve resource management and create smart, sustainable and economically-stable communities of the future."
To learn more about Itron and DTE Energy's smart cities demonstration project, read the Meeting of the Minds blog post.