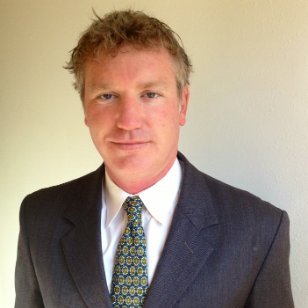 It's been just over a month since Brian Young was appointed by Jay Inslee as the state's clean technology sector lead. He is now charged with coordinating statewide economic development in cleantech and helping grow and strengthen the sector. Naturally, we wanted to learn more about him and pick his brain for insights on the current state and future of our state's cleantech sector. Here's what we learned:
CleanTech Alliance: What sparked your interest in the cleantech sector?
Young: Having just finished studying science and technology's interaction with foreign policy at Georgetown University, I found myself in the Persian Gulf enforcing oil embargoes and running gas turbine plants for the US Navy. University taught me the challenges facing the world and the role technology can play in addressing those challenges. The Navy gave me a unique perspective of the true costs of a global system based primarily on hydrocarbons and a crash course in operations and engineering. With those experiences and a bit of luck I ended up at an early stage biofuel start-up, which set my career path.
CleanTech Alliance: During your career in cleantech, what's the most valuable lesson you learned?
Young:
Collaboration. Big things don't happen because of one person or one company. Game changing ideas become reality when a large ecosystem of people and companies set their sights on a common goal.
Letting go. Because big things only happen through collaboration, at some point every person, company and organization needs to let go of something. Whether it is a founder giving up some control of his or her company in order to grow the business or a company compromising to move a project forward, everyone must let go of something in order to reach their goals.

CleanTech Alliance: What major trends do you see coming for cleantech in 2015?
Young:
Game changing policy that opens the market to innovative technologies whose value was not previously recognized.
Continued expansion of a very diverse cleantech sector. Bioproducts, utility scale storage, control software, smart and efficient buildings, biofuels, digestors, smart goods, advanced materials, etc. You name it and we probably have it in Washington.
We'll start to see companies that have been quietly working for a long time emerge with some exciting products and projects that have the ability to scale. We'll see the first steps of small companies that have the potential to become very large and gain global reach.
CleanTech Alliance: How would you gauge the strength of Washington State's cleantech sector?
Young: There is a good foundation, but we need to build upon it. While we have an amazing and diverse array of companies working in the space, when you track where the capital and large-scale projects are going it is not necessarily Washington. We need to change that.
CleanTech Alliance: How can we increase capital investment in our state's cleantech companies?
Young:
Stable policy that is aligned with our neighbors. We need investors to feel that their businesses will have a long and straight-forward policy runway. And since policy at a national level appears to be far in the distance, we need to look regionally and align policies up and down the West Coast. Washington's leadership in the Pacific Coast Collaborative is a great start.
Build companies that can be invested in. Good ideas need fundamentally strong businesses around them to be successful.
CleanTech Alliance: Currently, are there sufficient capital resources to support a strong cleantech sector?
Young: I have no doubt the capital resources are there, we just need to get them unlocked and focused on cleantech. The competition for capital is fierce across many technology sectors. The companies that represent Washington cleantech need to continue to prove why they are the best use of that capital.
We'd like to thank Brian Young for taking the time to answer our questions! We look forward to collaborating to foster growth in the cleantech sector.
If you have questions of your own, Brian will be speaking at the CleanTech Alliance's December Breakfast on Cleantech Financing. Don't miss you chance to meet Washington State's cleantech lead!