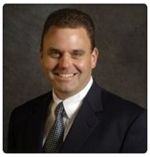 Perry England
Vice President of
Building Performance

Mark Nieman
Energy Engineering
Manager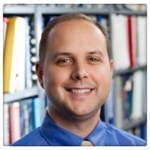 Jeff Yirak, P.E.
Associate Principal
Commissioning Group
King County announced a new energy efficiency pilot program based on the same building automation and energy-tracking systems in use by Microsoft. The pilot will help reduce energy consumption and carbon emissions across five King County facilities by providing staff with real-time analytics that streamline operations and maintenance (O&M), identify issues faster, and better prioritize O&M needs.
MacDonald-Miller will install the software at no cost to taxpayers. Perry England explained, "This diagnostic tool will do for the efficient operations of buildings what an MRI does for healthcare. On a single dashboard, building operators will be able to see vital information about energy use that will make the invisible visible and provide the tools for action to reduce energy waste."
On March 11, England will join Mark Nieman from McKinstry and Jeff Yirak from Wood Harbinger at the next CleanTech Alliance breakfast event. The panel will outline how building automation unlocks new levels of energy efficiency for commercial and residential buildings.
The panel answered a few questions as a preview for the March 11 event.
What exactly is building automation and why is it so important for energy efficiency?
"Building automation is the brain of the facility," explained England. "It's the systems, equipment, operations and so much more. Anytime you hear about software, controls, diagnostics or big data analytics – that's all building automation. It all comes together to allow facilities to operate effectively and efficiently. Our pilot project with King County is a great example and a good overview leading into the March 11 event."
"Building automation is the combination of computer controlled devices that help with HVAC equipment operations, lighting and the life-safety systems," said Nieman. "There is a continuing push toward integration across different platforms. Most of these control systems are proprietary and custom to each building they are installed in, so much of the innovation is heading toward better integration and then aggregating data and displaying it in a meaningful way to operators and occupants. That's where big data analytics and visualization comes into play."
"Most building automation projects start with assessing current systems and operations to find opportunities where controls can improve efficiency," continued Nieman. "We start building automation projects with an investment-grade audit of energy consumption and resources to learn what automation opportunities exist and what partnerships can be leveraged to upgrade systems, replace old hardware, and improve operations."
"Commissioning is an important but often forgotten element of building automation," said Yirak. "It's a quality-assurance process that focuses on integrating the separate automation systems so that the building works as a whole and not the disjointed sum of its parts. Commissioning explains the action, reaction, and interaction of building systems to and for owners and operators. It allows optimal energy efficiency from building automation."
"It's important to approach building automation as an eco-system that includes controls, commissioning, O&M and measurement and verification," said England. "If you approach it as an ecosystem, most projects can expect as much as a 32 percent energy reduction. Savings like that, though, require a comprehensive approach."
MacDonald-Miller's project with King County has been mentioned. What other projects are good examples?
"McKinstry helped facilitate control system upgrades including streamlining the HVAC systems at the Pacific Science Center, upgrading HVAC controls at various Washington State Capitol Campus Buildings, and also providing new control systems at many Washington State K-12 schools," said Nieman. "We also deployed a water-side economizer project in an Oregon county data center. Projects are happening everywhere and paying off with great energy savings."
"Wood Harbinger is working with Boeing to expand its Charleston, South Carolina, manufacturing plant," said Yirak. "You might think that energy performance would be a secondary consideration for building airplanes, but it all adds up on the bottom line. Every corner of the project was part of the first U.S. installation of Honeywell's native BACnet building automation system. We worked very closely with Honeywell over the course of the two-year construction period to verify the installation and operation of all of the equipment."
What are you hoping to talk about at the March breakfast event?
"My goal is to help attendees understand the linkage between building automation systems and energy-efficient operations," said England. "I want each person in the audience to see their buildings as a big green cash machine that can be unlocked by effective application of building automation technology and data analytics software."
"I'd like to discuss the challenges brought on by the current big data trend and what it really means to our industry and building owners," said Nieman. "Energy savings is really about efficient equipment, how long you run it, what set points building systems are controlled to, and how much outside air you are bringing into the building for ventilation and cooling. As simple as this key list is, there are still challenges and opportunities around optimizing implementation of building automation systems, including aging or proprietary control equipment, a retiring work-force, new training available, and what can be done today with the technology that is currently available."
"I'm really hoping to talk about lessons learned," said Yirak. "Each building automation project uncovers something new with how systems and specifications affect the quality and capability of energy conservation measures. I'm hoping we can help the audience understand what opportunities exist for them by highlighting the latest and greatest technologies and best practices."
Interested in learning more about building automation and energy efficiency? Attend our March 11 breakfast event; The Fifth Fuel; Energy Efficiency.