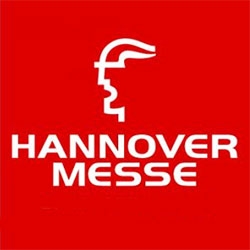 How do you spur international cleantech collaboration and trade? If you're Hannover Messe, it's as simple as gathering 250,000 of your closest friends.
Hannover Messe is the world's largest industrial fair with more than 250,000 attendees and 6,500 exhibitors from 60 countries. It's hard to encapsulate the sheer magnitude of the event. The exhibition space alone is estimated to be two square miles – more than two-thirds of which is dedicated to energy, cleantech, and sustainability.
Think of Hannover Messe as 11 trade shows combined into one location. The show focuses on core technologies and services that enable production, innovation, and efficiency across topics like industrial automation, energy, cleantech, mobile computing, industrial supply, surface technology, research, and much, much more.
Hannover Messe is a catalyst for international trade in the cleantech space. The Washington State Department of Commerce (ChooseWashington.com) will once again be leading a delegation to the show to spur collaboration and business on behalf of our state. The CleanTech Alliance and several members will be joining the effort.
Hannover Messe 2015 is April 13-17 in Hannover, Germany.