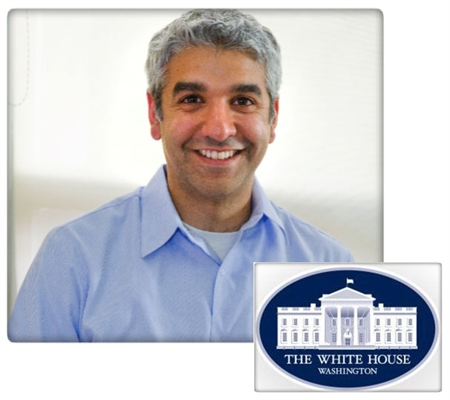 Dr. Cyrus Wadia is set to keynote this year's CleanTech Showcase on June 22 in Seattle. An expert on cleantech policy and market adoption, Dr. Wadia spearheaded federal policies to accelerate innovation and deployment of advanced material systems for clean energy, national security and human welfare.
Dr. Wadia's mix of policy and industry will be presented at the CleanTech Showcase to help the Pacific Northwest maintain its role as a global leader in clean technology research, deployment and marketing transformation. He agreed to answer a few of our questions as a teaser for his keynote.
Early-bird registration for the CleanTech Showcase ends June 15, so register now.
What technologies and trends are you currently tracking? What's grabbing your interest?
Global energy markets are highly dynamic and unpredictable which makes it such an exciting time to be in cleantech. That being said, I'm keeping a close eye on the following themes:
The resurgence in unconventional oil and gas;
Water use and scarcity, particularly the challenges facing California;
Demand load management and home energy management services, which have sparked state-by-state rulemaking and policy debates on the role of utilities in a competitive distributed energy marketplace; and
Advanced manufacturing and the materials genome initiative, two non-energy specific areas that are highly relevant to our collective goal of scaling clean energy.
What one factor will drive the most cleantech innovation and deployment over the next five-to-ten years?
Clean tech is increasingly about IT-enabled, distributed and fully integrated energy systems – so I think about disruption in platform technologies such as big data analytics, energy management software and energy storage. I also think about enabling policies that incent utilities to make larger investments in distributed assets as well as policies that further reduce the soft costs associated with these technologies. This includes federal policy such as the EPA Clean Power Plan and perhaps more importantly, state level regulatory policy.
What are you working on now that you've transitioned away from the White House?
Since leaving the White House, I've increased my activity in the private sector as an advisor to both large and small companies. One area I'm particularly excited about is my current work with entrepreneurs and startups to expand their efforts in the Materials Genome Initiative (MGI) – an effort we launched out of the White House in 2011 to double the pace of advanced materials discovery, innovation, manufacture and commercialization.
These questions are merely a taste of what's in store at the CleanTech Showcase on June 22 in Seattle. Early-bird registration for the CleanTech Showcase ends June 15, so register now.