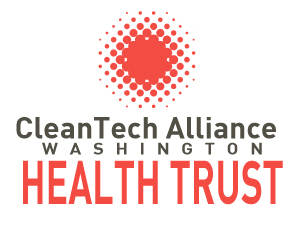 In a positive development, an administrative law judge ruled in favor of Association Health Plans (AHP) that are contesting disapprovals by the Washington State Office of the Insurance Commissioner (OIC). The July 1 decision in favor of AHPs was made by a judge selected by the OIC to provide independent reviews.
Association Health Plans have been in place in Washington State for 20 years. The OIC has been working to end these AHPs, including the CleanTech Alliance Health Trust. Commissioner Kreidler rejected the rate filings for the vast majority of these plans since January, throwing the market into turmoil.
On July 1, the administrative law judge ruled that the OIC rate rejections were not authorized by any state or federal law. The decision is a victory for all AHPs—as the issues are identical in all of the rejections.
The CleanTech Alliance views the July 1 ruling as a big win for Washington State small businesses and their employees. Maintaining access to comprehensive and affordable health care plans through AHPs is essential for the continued growth and success of our state's cleantech industry sector. There are more than 50 of AHPs in Washington State that cover nearly 500,000 workers—overwhelmingly, workers in small companies. In the CleanTech Alliance Health Trust, more than 98% of covered companies employ fewer than 50 people.
We have been very vocal about the disruption Commissioner Kreidler's action would place on Washington State small businesses. For industries where competition for talent is fierce, which includes cleantech, the impact will be significant.
Commissioner Kreidler indicated that he will not contest the ruling, another positive outcome for Washington State small businesses. It is also a step forward in continuing the CleanTech Alliance's ability to offer our members comprehensive insurance coverage at very competitive costs.
More information on the ruling is available in these press articles.
The CleanTech Alliance will continue to monitor changes within the AHP marketplace. As the collective voice for the cleantech industry, we will provide our members and stakeholders pertinent updates as they become available.
More information about the benefits provided by the CleanTech Alliance Health Trust is available on our website.