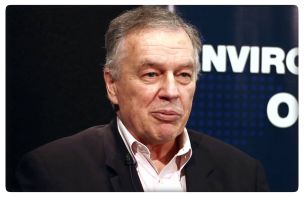 Stephen Gerritson
Vice President, Economic Development
Council of Seattle and King County
Chair, CleanTech Alliance Board of Directors
Governor Jay Inslee is currently leading a trade mission to Korea and Japan to expand exports, attract inbound investments and promote Washington State as a great place to do business. Stephen Gerritson is on the road with Governor Inslee, and offered the following report from Japan. Read his Korea report here.
China's President Xi Jinping will host an international commemoration of the end of WWII in Beijing later this week, an event that has left Japan feeling somewhat isolated. When Prime Minister Abe apologized last month for Japan's actions before and during the war, he hoped it would put an end to "Japan bashing." And while no words have been said, none are needed – everyone knows who was defeated to end the war. The fact that many countries (including the U.S.) have turned down Beijing's invitation is somewhat helpful, but not entirely. And two that didn't – South Korea and Russia – pose some questions for Japan's economy.
Japan and Russia have long been negotiating over the status of four islands off the coast of Hokkaido, seized by Stalin at the end of the war. Negotiations stalled when Japan joined in applying the sanctions to Russia over the Ukraine. But with Japan's nuclear reactors shut down, most of them for the foreseeable future, the country is in great need of natural gas – a commodity that Russia has vast reserves of in eastern Siberia. Many in Japan now feel that Abe's foreign policy is being influenced by U.S. concerns and not the needs of Japan.
South Korean President Park's acceptance of Beijing's invitation has also raised some eyebrows in the Far East and beyond. Fresh from a boost in the polls for easing tensions along the DMZ, President Park may have chosen to aim for closer relations with China, a market much bigger than Japan. Korea's economy depends heavily on exports, and Japan is suffering from an aging workforce and declining birth rate even more than South Korea.
Japan's relations with China, already somewhat strained, have been made worse by competing claims for the Senkaku Islands in the western Pacific, as well as by Abe's military buildup. Japan's defense budget has grown for the past three years, and another increase was requested in this year's budget earlier this week. The Prime Minister also filed legislation that would allow a more active role for the Japanese military throughout the world – a measure that led to widespread protests in Tokyo and other cities.
Perhaps in response to Beijing's initiatives, Japan has embraced a celebration of "Vietnam National Day," and has become that country's most significant benefactor, as well as an important investor and trade partner. In spite of their shared history of anti-Western struggle and Marxist-Leninist ideology, Vietnam and China have never really been "friends."
Based on the above, we could be seeing a major economic realignment in East Asia.
Contact Stephen Gerritson or visit the Economic Development Council of Seattle and King County's website to learn more about the trade mission to Korea and Japan, and how Washington State cleantech companies can expand exports, attract investors and generate foreign partnerships.