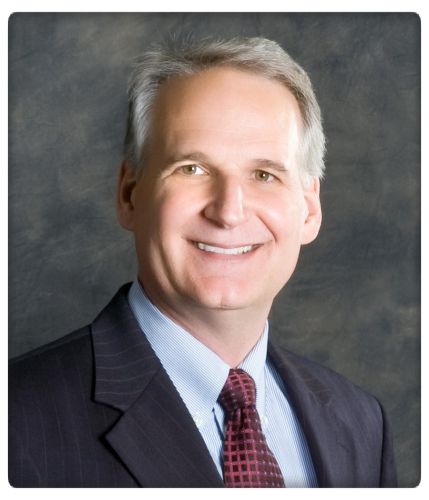 Mark Reddemann
CEO; Energy Northwest
The Clean Power Plan introduced by the U.S. Environmental Protection Agency (EPA) has the nation debating clean energy, climate and the retirement of coal. As the conversation continues; will nuclear will finally get its due? CleanTech Alliance reached out to Energy Northwest CEO Mark Reddemann to find out.
Reddemann shared insights on a broad range of topics, trends and technologies. Energy Northwest has a unique perspective given its role in Washington State's diverse energy mix. The company has interests in nuclear, of course, but is also playing a leading role in small modular reactors, renewable energy deployment and the rollout of community solar projects.
With that in mind, here's Reddemann's views on nuclear's role in the Clean Power Plan, small modular reactors, natural gas, community solar and our false "not in my backyard" assumptions.
The EPA's Clean Power Plan aims to reduce overall U.S. emissions by focusing on state-by-state reduction goals. Do you think the policy will be effective at reducing cumulative emissions?
The Clean Power Plan does have the potential to be effective in reducing carbon emissions from U.S. electricity generating resources, mostly by moving utilities away from coal generation to natural gas, nuclear and renewables. But we need to be seriously thinking about the alternatives for utilities that rely heavily on coal generation, which is a baseload resource. Wind and solar are not viable replacements for that capacity. Natural gas is the current go-to replacement, but it emits carbon as well.
Nuclear, both the large plants that are being built in the southeast, and in 10 years, small modular reactors, can provide the capacity electricity grids need, and the carbon-free generation to meet Clean Power Plan goals. We need to do more to help make that happen.
What will the specific impact be for Washington State?
Washington State is in a good position because nearly all of our electricity generation is clean. Most comes from hydropower or the Columbia Generating Station, our nuclear plant, or wind. There is already a plan to phase out coal generation in the state. That alone should enable Washington to achieve our target.
One thing that has helped immensely: Washington state, and the Northwest, does conservation extremely well. Public power utilities are helping their customers find ways to conserve – and it's working. The Pacific Northwest Utilities Conference Committee is expecting load growth in the region to be relatively flat over the next five-to-10 years, but there may be pockets where we see higher growth.
Washington State is already a leader in low carbon emissions tied to energy production. Will the Clean Power Plan help other states catch up – or hurt those of us already so far ahead?
Again, we need to look at the options. There aren't many if a utility is considering closing a coal plant. Large hydro is not an option in most parts of the country. Nuclear plants are a better option, but that takes long-range planning. The default will be natural gas. If it's used solely to firm up additional wind resources you could ultimately see clean air benefits from that combination.
One of the areas where we are partnering with our member utilities is on a Community Solar Guidebook, which will walk utilities step-by-step through the process of developing and deploying a community solar project. These projects allow many more folks to participate in clean solar power than otherwise could, either because of where they live or costs associated with rooftop solar.
Another area is demand response, where existing large electricity users are compensated for powering-down when asked to help meet the load on the grid. It's another way to meet demand without building a new resource. So far our program has been very successful and we will look to expand it.
Where do you see nuclear generation coming into play for the Clean Power Plan? Will it be a viable option for compliance?
The nuclear energy industry worked very hard to ensure nuclear was given its due as a clean energy resource under the plan. We had some success there. But the focus of the clean energy movement over the past 10 years has been wind and solar. Both are intermittent resources that cannot be relied on to produce electricity when needed without energy storage or back-up resources, such as hydro here in the Northwest or natural gas elsewhere.
But it's not just federal plans we need to think about. State clean energy plans should also be technology-neutral. We should treat all carbon-free sources of electricity equally, if the goal is carbon reduction. It just makes sense.
We are partnering with NuScale to operate the first small modular nuclear reactor (less than 600 MW) they build (slated for Idaho). A recent study has shown that the NuScale SMR would fit well with wind resources. That would provide a completely carbon-free generation resource. So that's one option for states.
In fact, the Utah Associated Municipal Power Systems, which would own the first NuScale SMR, is looking to retire coal generation and replace it with carbon-free nuclear. That will have a big impact.
Nuclear energy seems to be a part of more-and-more climate conversations lately. What role do you see nuclear playing in climate efforts moving forward – both in the U.S. and globally?
It is encouraging to see many more environmentalists embrace the need for nuclear power to be part of the energy mix now and in the future. Many people don't know that nuclear provides 63% of our carbon-free electricity generation in the U.S. We won't meet our carbon reduction goals without existing and new nuclear. So we have to find a way to keep our existing plants and to make the deployment of nuclear energy more streamlined, both from a manufacturing perspective and a regulatory perspective. We need to do this because it's worth doing, in light of the climate change challenges we face.
A good example is NuScale, which will submit its design certification to the NRC at the end of 2016. The NRC estimates it will take 39 months to review. How can we shrink that time and still have a robust review? Those are the types of issues we need to be looking at.
Energy Northwest is part of the drive for small modular reactors. Will we see any small modular reactors deployed anytime soon? What's the timeframe?
Yes, we think it's an important technology to have available. Here's why. We can't build very many more large hydro projects, if any. We won't do coal. So that leaves natural gas and nuclear as the only baseload sources of electricity. The grid needs baseload to survive, absent large storage, which isn't there yet. Natural gas prices are low now so it's very attractive. But, as we've seen in the past, that can change quickly. Small modular reactors offer flexibility. NuScale's design allows a utility to add modules as demand grows. The plant is also built in a factory, which can offer economies of scale.
Utilities need clean power choices, which is why UAMPS is turning to SMRs. The plan is to have the first one up and running in Idaho in the 2024 timeframe. If the demand in Washington State grows, we may look at building one here next to Columbia Generating Station. In fact, that was the suggestion of former Gov. Chris Gregoire when she toured our plant.
She may have been on to something. We did a poll earlier this year that found 63% of Washington residents support nuclear energy as part of our energy mix. But the interesting number is that only 19% think their neighbors support nuclear energy! Right next to Columbia Generating Station (in the Tri-Cities), 93% of residents say we should start planning now to build another nuclear energy facility. So it's an "in my backyard" mentality in the Tri-Cities when it comes to nuclear energy.
You serve 27 public utility districts and municipalities. What keeps you up at night serving those 1.5 million rate payers?
That we are doing all we can to meet our members needs as a joint action agency, so that they can meet the needs of their customers, through safe, cost-effective and reliable generation, as well as innovative services, such as the community solar guidebook I mentioned.
What interests you outside of Energy Northwest and the energy sector? What do you do to take advantage of everything Washington State has to offer?
I've had the opportunity to visit all 27 of our member utilities, which has taken me to every corner of the state and I've enjoyed the scenery. It is not only beautiful, east to west and north to south, but it strikes me as one of the most diverse states in the nation.