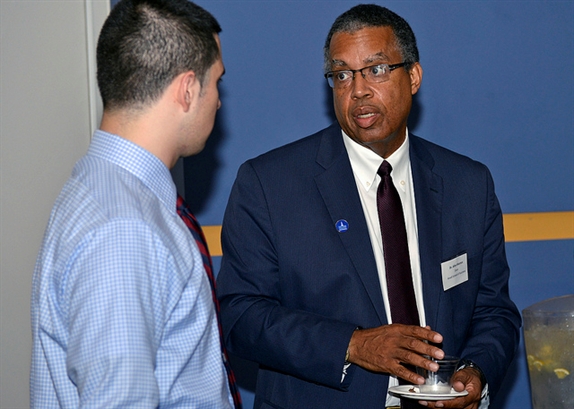 Become a mentor and make a difference for emerging cleantech startups. Contact Gabe Boeckman to learn more.
Are you an experienced entrepreneur or business leader looking to advance Washington State's cleantech economy? Become a cleantech mentor and help accelerate entrepreneurs and emerging companies across the Pacific Northwest.
The CleanTech Alliance is seeking generalist and specialist mentors to help multiple cleantech startups across Washington State. On average, mentors spend approximately 60 minutes per month with their mentees over the course of a six-month program. Longer relationships, however, are encouraged and often forged.
Generalist Mentors
Generalist mentors are experienced entrepreneurs and business leaders with proven records of success in relevant cleantech industries or innovation-driven startups. Generalist mentors become a champion for their mentees, helping them:
Build excellent business plans
Gain customer discovery feedback
Make strategic connections
Fine-tune investor pitches
Create strong employee teams
Specialist Mentors
Tapping world-class expertise in key functional disciplines like finance, marketing, engineering, sustainability and legal is vital for entrepreneurial success. Specialist mentors are an elite group of subject matter experts acting as ongoing resources across a broad range of categories, including:
Business plan development
Sales/business development
Manufacturing and supply chain management
Financing, funding and investor pitching
Accounting and tax preparation
Marketing and public relations
Export and foreign trade
Team building and human resources
Interested in becoming a cleantech mentor? Contact Gabe Boeckman at 206-389-7271 or gabe@www.cleantechalliance.org to learn more.