PNNL Director Dr. Steven Ashby to Keynote
CleanTech Showcase 2016
Register Now for the Pacific Northwest's Premier CleanTech Business Conference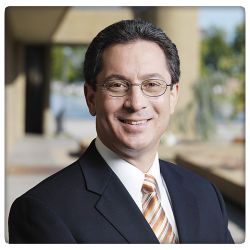 Register now to hear
Dr. Steven Ashby, PNNL Director,
at the CleanTech Showcase 2016
on June 27 in Seattle.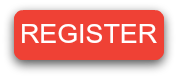 CleanTech Alliance, the nation's largest state-level clean technology industry association, announced that Dr. Steven Ashby, Director of the Pacific Northwest National Laboratory (PNNL), will be a keynote presenter at the CleanTech Showcase 2016. Held on June 27 in Seattle, the CleanTech Showcase is the Pacific Northwest's premier one-day conference focusing on cleantech technology and business innovation.
Dr. Ashby is responsible for setting PNNL's vision and strategic direction. Under his leadership, the laboratory's 4,400 exceptional scientists, engineers and support professionals are advancing the frontiers of science and addressing complex challenges in energy, the environment and national security. PNNL is providing national leadership in climate science, our power grid, nuclear proliferation and environmental remediation.
"Dr. Steven Ashby is a recognized leader in defining and driving research to tackle our nation's most pressing issues, including those we are working to address in the cleantech industry," said J. Thomas Ranken, President and CEO of the CleanTech Alliance. "PNNL is highly engaged in this area, and Dr. Ashby's addition to this year's CleanTech Showcase agenda positions 2016 to be the best program delivered to date."
Dr. Ashby was named PNNL Director in 2015. In his first year in the role, the laboratory has generated $955 million in research and development budget, published 1,048 peer-reviewed articles, created 78 patents and received more than 21 national honors (including five R&D 100 Awards).
The CleanTech Showcase is the premier one-day event to experience the latest cleantech innovations from companies and research institutions across the Pacific Northwest. Twenty-four companies will present to more than 300 industry leaders, policymakers, media and investors. Keynote speakers, panels, poster sessions and an interactive exhibit space will highlight even more technologies, services and ideas covering clean technology, energy and environmental sustainability.
The Boeing Company, Wells Fargo Insurance Services and Washington State University are CleanTech Showcase principal sponsors. The event is also sponsored by Enwave Seattle, PRR, Dow, University of Washington and Craft3. Element 8 is the official investment sponsor for the event.
Registration is now open for the CleanTech Showcase 2016, which will be held June 27, 2016, at Bell Harbor International Conference Center in Seattle. Companies interested in sponsoring or exhibiting should contact Kelsey Miller at kelsey@www.cleantechalliance.org or 206-389-7238.
CleanTech Showcase 2016 Sponsors
| | | | |
| --- | --- | --- | --- |
| |   | | |
| | |   |   |