Each year, GreenTech Media assembles its Grid Edge Award list to honor the top 20 companies working to transform our energy systems. Proudly, 1Energy Systems and Itron, both CleanTech Alliance members, were named to the 2016 award list.
Highlights from the article are pasted below. Read the full article on the GreenTech Media website.
1Energy Systems

The energy storage industry could really use some standards, according to 1Energy Systems — and the company wants its software to be at the heart of them. Since its 2011 founding, the Seattle-based startup has deployed its software to manage battery projects at home-state utilities Snohomish PUD and Puget Sound Energy, AES Energy Storage's 20-megawatt Cochrane project in Chile, Duke Energy's Rankin battery project, and Austin Energy's 1.5-megawatt project.
1Energy has also gathered a growing roster of battery and inverter makers, grid technology vendors and utilities around its Modular Energy Storage Architecture (MESA) Alliance.  The MESA Device specification, developed in partnership with the SunSpec Alliance, is meant to allow batteries, inverters and other energy storage components to interoperate smoothly. The MESA ESS specification extends that interoperability to utility SCADA and DMS platforms, and potentially to non-utility energy storage aggregators.
1Energy's ambitions extend beyond batteries as well, with the October launch of its Distributed Energy Resource Optimizer, or DERO, platform. The proving points for this application of its underlying software are coming through its work with original utility partner Snohomish PUD, as well as in Austin Energy's solar-storage integration work under its $4.3 million SHINES grant from the Department of Energy's SunShot program.
Itron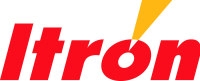 Itron is North America's biggest smart meter vendor, but it wants to be much more. In 2014, it staked its claim to the next generation of networked energy devices with the launch of its Riva platform. This IPv6-compliant, multi-communications-capable technology architecture, beefed up through a partnership with Cisco, was among the first from a major AMI vendor to embed Linux programmable processors in its endpoints, enabling its meters and communication devices to run applications that interact with a growing number of partner devices.
Since then, Itron Riva has integrated with smart inverters from Fronius, EV chargers from Clipper Creek, and a number of smart thermostats, water heaters, pool pumps and other behind-the-meter devices. Itron's New Business Innovations team has been experimenting with other intelligent devices, such as smart streetlights and solar gateways, and its Riva Developers Community has opened up its underlying technology to partners around the globe.
Itron has also been expanding its extensive analytics capabilities to use in its new distributed computing environment. In October, CEO Philip Mezey set the second half of 2016 for the launch of OpenWay Riva, which will bring these new capabilities to the fore for utility customers. And that's not counting the internet-of-things applications it's looking for to expand its market beyond the utility.