Gerritson Served as Board Chair in 2014 and 2015 and Played an Instrumental Role in Washington State CleanTech Industry Development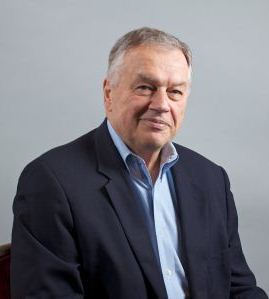 Steve Gerritson, Chair Emeritus
CleanTech Alliance Board of Directors
CleanTech Alliance, the nation's largest state-level clean technology industry association, named Steve Gerritson as Board Chair Emeritus. Gerritson served as the organization's Board Chair in 2014 and 2015, playing an instrumental role in the growth of both the CleanTech Alliance and Washington State's cleantech industry.
Gerritson recently retired from the Economic Development Council of Seattle & King County where he served as the Vice President of Business Development for Clean Technology, Outdoor Recreation, Fashion and Apparel. Under his direction, the clean energy and technology program at the Economic Development Council grew rapidly, creating thousands of new family-wage jobs in King County.
"Steve Gerritson served the CleanTech Alliance Board of Directors with distinction," said Steve Klein, Founder of Klein Tech Advisors Group and current CleanTech Alliance Board Chair. "Over the years, he has become a trusted advisor for our organization as well as a sounding board for most of our Board members. Upon his retirement, the Board acted quickly and unanimously to recognize his impact by appointing him Chair Emeritus."
"Washington State's economy would not be as strong as it is today without Steve Gerritson," said J. Thomas Ranken, President & CEO of the CleanTech Alliance. "There are very few companies in Washington State's clean technology industry that have not benefited from Steve Gerritson's knowledge and assistance.  His hands-on approach has quietly driven job growth by helping startup and high-growth companies flourish. His impact will undoubtedly linger long after his retirement."
In addition to the CleanTech Alliance Board of Directors, Gerritson served on the Board of the Northwest Environmental Business Coalition and Northwest Association of Environmental Professionals and was a member of the Puget Sound Clean Air Agency's Advisory Committee, the King County Solid Waste Advisory Committee and the Attorney General's Citizens Advisory Council on Energy and Telecommunications. He has organized and led international trade delegations, hosted visits from other countries and advised foreign firms on the mechanics of setting up operations in Washington State.
Gerritson is an Air Force veteran and received his BA in political science from the University of Massachusetts and his MPA in international relations and economics from the Woodrow Wilson School at Princeton University. He remains active with the CleanTech Alliance and supports numerous causes across Washington State.
About the CleanTech Alliance
CleanTech Alliance Washington is the largest state cleantech trade association in the nation, representing 300 businesses and organizations. Founded in 2007 by business leaders, the Alliance facilitates the generation and growth of cleantech companies, jobs, products and services to advance the state's position as a leader in cleantech. The Alliance offers a range of business services and benefits uniquely designed to help businesses gain visibility, access services at a lower cost and benefit from public policy advocacy. Learn more at www.CleanTechAlliance.org.
For the latest CleanTech Alliance news and updates, follow us on Facebook, Twitter and LinkedIn.